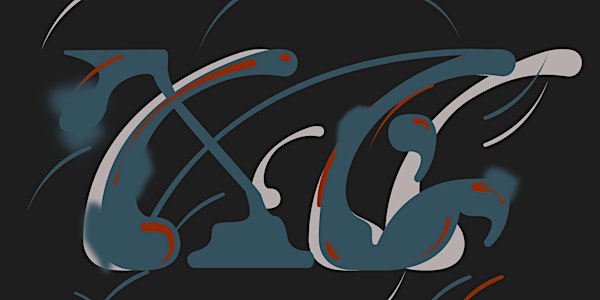 Alternating Current | SAMHAIN
Alternating Current is Dublin's new city festival curated by Dublin Digital Radio to show Ireland's other music traditions.
When and where
Date and time
Sun, 31 Oct 2021 17:00 - 19:30 GMT
Location
The Complex Gallery & Studios 21 Arran Street East D07 YY97 Dublin 7 Ireland
Refund Policy
Contact the organiser to request a refund.
About this event
Alternating Current is Dublin's new city festival curated by Dublin Digital Radio to show Ireland's other music traditions. Weird, eerie, noisy, loud, lamenting…
The festival will feature new radio specific work broadcast on Dublin Digital Radio from Tuesday October 26 and intimate performances in The Complex's Gallery Space over the Hallowe'en weekend (October 30 and 31), along with some late night dancing at a venue close to the city centre on Saturday October 30.
This October Dublin Digital Radio celebrates its fifth year broadcasting. In that time it has come to occupy a unique position in Ireland's music hinterland. As a radio platform that thrives on giving space to experimenters, artists and producers, the station has become a home to some of the most compelling work being made both in Ireland and by its emigre axis.
Alternating Current is our attempt to curate some of this magic into a new city music festival. AC is an expression of what happens when scenes coalesce, overlap, and support one another.
Our inaugural festival is a celebration of the networks that converge on ddr., an ode to the airwaves as a space of commune and solidarity during crisis, while also being a response by the station to a wide range of artists that are each exhaustive experimenters in their own right.
We commissioned sixteen of these artists to make new work and we are delighted to have them perform it over the duration of the festival.
From Tuesday October 26 to Friday October 29, Dublin Digital Radio will premier five new sound and radioworks specially commissioned by the station for Alternating Current.
Then on Saturday October 30 and Sunday October 31, a series of 4 concerts will take place in the beautiful surroundings of The Gallery in The Complex on Mary Abbey Street in Smithfield featuring new work specifically commissioned by Dublin Digital Radio for the festival.
---
SAMHAIN is the closing concert of Alternating Current. The concert will be livestreamed on listen.dublindigitalradio.com
Line Up
Fulacht Fia
Lighght
Lighght's strange and ever-evolving musical output explores an intersection of wild sound material – from crushing and contorted beats to psychedelic ambient backdrops all bracketed by broken club sonics.
Dreamgirls
Dreamgirls; noisy, industrial, femme waste removal service. Are you ready to cleanse your soul with the sweet sound of Dreamgirls?
Dreamgirls. They are the toxic slime living under your skin, under your fingernails. They are the microbeads that don't biodegrade. They live. They remain. In every crevice of your body. They are the forever chemicals. The heavy metals. They are contaminating all of your organs. They look good, they feel good and they smell sensational. The sweet smell of Dreamgirls. Pray you'll be OK xox
*Warning, this performance contains sensory elements and audience interaction