Description
Email marketing is hugely important for non-profits - it consistently delivers better results for fundraising and campaigns than social media. Yet many charities struggle to make the most of their email lists, and to keep up with best practice for creating effective emails.
Come to our workshop and learn about best practice for email from experts. You'll leave with actionable tips to improve your emails.
Speakers
Jean O'Brien has over a decade's experience working as a digital communications specialist in Irish charities, and has run many successful email campaigns for charities such as Oxfam Ireland and Barnardos.
Joanne Warner is European Director at Care2, and was previously a Director at Blue State Digital. Through these cutting-edge digital organisations she has worked with dozens of non-profits and social justice campaigns, and has a wealth of knowledge about best practice in email.
Workshop Content
The case for email

Improving and modernising your organisation's emails

Making emails more effective

Making sure your emails are deliverable

Advice on working with a small budget and limited time

Exercises on improving existing emails, developing content ideas and more
Who is it suitable for?
Charities, causes and campaigns that are using email marketing and would like to work more effectively. This workshop is suitable for non-profit organisations of all sizes.
Sister Event
We're also running a second email workshop on the very next day - Recruiting Supporters With Email, with expert digital fundraiser Adrian O'Flynn. It's all about bringing your email to the next level, and using it to build your support base. You're welcome to attend both; tickets for each need to be booked separately.
Sponsors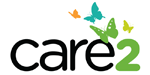 We are delighted to have Care2 - the world's largest community for good - as sponsors of this workshop.
Care2 was founded in 1998 with a simple mission: to help make the world a better place. Today, Care2 is a highly-engaged social network of nearly 40 million citizen activists standing together for good and making extraordinary impact – locally, nationally and internationally – by starting petitions and supporting each other's campaigns.

Find out more at www.care2services.com
FAQs
What's the refund policy?
As we are a small non-profit organisation with limited resources, we ask that if you need to cancel your booking, you give us enough time to re-sell your ticket. If you cancel an event up to a week in advance, we will fully refund your ticket. Events that are cancelled with less than five working days notice cannot be refunded; apologies for any inconvenience this causes.
If you need to request a refund, you can do so through EventBrite.
Is it ok if the name on my ticket or registration doesn't match the person who attends?
Please fill out the name(s) of the actual attendee(s) rather than the person booking the ticket, if they're not the same. If you need to transfer your ticket to a colleague, that is no problem - you can change the name on your ticket by following these instructions.
I'm not with a non-profit - can I attend this event?
Irish Charity Lab events are restricted to people working for non-profit organisations only. Private sector organisations or agencies have the option of attending as event sponsors - if you're interested in sponsoring this or any other events, contact us on hello@irishcharitylab.org.