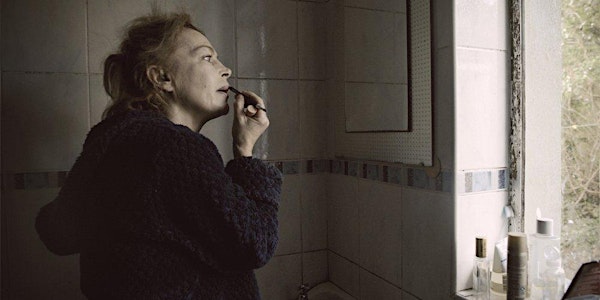 Bones in the Attic Summer School
Bones in the Attic Summer School
When and where
Location
Hugh Lane Gallery Parnell Square North D01 F2X9 Dublin 1 Ireland
About this event
Bones in the Attic Summer School
Friday 26 August – Sunday 28 August 2022, 10am-2pm daily
With artist Alice Maher, writer and podcaster Sophie White, exhibition curator Victoria Evans, artist Helena Gouveia Monteiro, filmmaker artist Jenny Brady and artist Ruby Wallis.
This 3-day Summer School invites participants to creatively respond to the artworks and themes in the Bones in the Attic group exhibition through a vibrant programme of visual art and writing workshops, screenings, tours and talks. Bones in the Attic is a cross generational group show with work by artists Sarah Jayne Booth, Myrid Carten, Dorothy Cross, Amanda Doran, Rita Duffy, Jesse Jones, Alice Maher, Eleanor McCaughey, Na Cailleacha, Kathy Prendergast, and Ruby Wallis. The exhibition considers ongoing issues within our society such as domestic abuse, beauty standards, women's bodies, gender roles and women's safety and will provide a backdrop for audience discussions in a safe environment. The cultural undercurrent of the exhibition focuses on Irish mythology and the strong female characters of our Celtic heritage, celebrating women, our roots and the future of feminism in Ireland for all. Bones in the Attic runs from 11 August - 31 October.
Facilitated by Kimberly Griffith Walsh.
The Summer School will take place in-person at Hugh Lane Gallery. Space is limited. All materials included. EUR50.
Schedule
Friday 26 August
09.45am Welcome with Education Curator Cleo Fagan, registration, coffee/tea
10.00-10.45am Tour of Bones in the Attic exhibition with Hugh Lane Gallery Exhibitions Curator Victoria Evans
10.45am-12.00pm Screening of moving-image work Sorrow Had a Baby by Artist Myrid Carten; with an introduction and post-screening discussion with Filmmaker artist Jenny Brady
12.00-1.00pm Lunch
1.00-2.00pm Visual Thinking Strategies session* with Artist Kimberly Griffith Walsh.
Saturday 27 August
10.00-11.00am Talk with lens based artist Ruby Wallis
11.00am-12.00pm Body of Work: Writing the stories we contain: Writing workshop with Sophie White. In this workshop, writer Sophie White will work with participants to explore the idea of their bodies as entities separate to themselves in order to perceive their experiences with new perspective, compassion and empathy. The body is a site of trauma and of joy and in this workshop the aim is to capture the stories the body might contain. Prior to the workshop, participants are invited to submit a short piece of work (300 words approx of fiction or creative nonfiction) about a part of their body – ANY part, teeth, arm, toes, lung, marrow etc etc. With permission, some of the work* will be shared and discussed as a jumping off point for the first part of the workshop in which Sophie will combine discussion of participant's ambitions for their own work with the practicalities and challenges of a creative practice; planning and outlining pieces of writing, reading as research, connecting with readers and navigating the emotional toll of creating. During the second part of the workshop, she will facilitate a burst of in-session writing and further discuss how to develop work, taking ideas to the page and ultimately to the reader.
* Sharing writing in the workshop is entirely optional. There is no pressure for anyone to read, though it can be a great opportunity for feedback from fellow writers.
12.00-1.00pm Lunch
1.00-2.00pm Workshop with Sophie White continued.
Sunday 28 August
11.00am-12pm Material Imprint: Alice Maher will discuss the uses and implications of the print medium throughout her multi-various work.
12.00-1.00pm Word Image and Object as Record and Memory with Artist Helena Gouveia Monteiro. A process based workshop that delves into personal experiences and collective histories and connects to the themes and processes explored by the artists in the exhibition Bones in the Attic. The participants are invited to propose an object, an image, and a piece of writing of their choice that relates to a female figure relevant to them; an artist, author, family member, fictional, mythological, or historical figure. These cultural and emotional materials will serve as the basis for a shared discussion on individual narratives and the construction of discursive threads that go beyond individual and autobiographical aspects towards shared experiences. Together, the group will then reconsider the original materials and assemble an installation combining the objects themselves, their descriptions and representations, and the collectively shaped connections and analogies, while documenting the process. *
1.00-2.00pm Lunch
2.00-3.00pm Workshop with Helena Gouveia Monteiro continues.
* Please note - for the workshop with Helena, participants are invited to bring an object, an image, and a short piece of writing in physical form(printed images and texts)
/Ends
Contributor Biographies:
Jenny Brady is an artist filmmaker based in Dublin, exploring ideas around speech, translation, and communication. Her films have been presented at LUX, the New York Film Festival, Berwick Film & Media Arts Festival, MUBI, International Kurzfilmtage Oberhausen, EMAF, Videonale, BFI London Film Festival, Images Festival, the Irish Film Institute, McEvoy Foundation for the Arts, EVA International, The Irish Museum of Modern Art, Project Arts Centre, The Whitechapel gallery, and Tate Liverpool.
Helena Gouveia Monteiro is a visual artist and experimental filmmaker from Portugal. Concerned with the history of technical images and influenced by experimental cinema and media archaeology, she creates films, books, and multi-media installations that engage different levels of visual and cultural recognition to question our perception of language and audio-visual experiences. Helena is a member of the Hugh Lane Gallery panel of professional artists and guides.
Kimberly Griffith Walsh is an art historian, artist and writer based in Dublin. Her current research interests focus on the intersections of modern and contemporary art and culture in Ireland, with an emphasis on feminist and queer theory as praxis. Kimberly is a member of the Hugh Lane Gallery panel of professional artists and guides.
Alice Maher is one of Ireland's leading contemporary artists. Since the 1980's her work has been working within the realms of nature and culture, subversion and transformation, mythology and memory. Her work involves many different media including painting, drawing, sculpture, print, photography and installation. Maher is a prominent figure in the feminist movement in Ireland. She was one of the founding members of the Artists' Campaign to Repeal the Repeal the Eighth Amendment. Her work is exhibited in the Bones in the Attic exhibition.
Ruby Wallis is a lens-based artist, who lectures at The Burren College of Art. She has exhibited widely, including The Lab, Photomuseum Ireland, PhotoIreland Festival, BX Gallery, The Dock, Vondelbunker, Ormston House, TULCA, Perlman Teaching Museum, and Solas Nua, Washington. Selected publications include The Journal of Artistic Research, The New Yorker, British Journal of Photography, and Winter Papers. In 2022 Wallis published the Photobook A Woman Walks Alone at Night, with a Camera in collaboration with writer, Phillina Sun.
Sophie White is a writer and podcaster from Dublin. She has published several books, the most recent of which is Corpsing: My Body and Other Horror Shows was published by Tramp Press in 2021. She is co-host of the chart-topping comedy podcasts, Mother Of Pod and The Creep Dive. She is a weekly columnist for The Sunday Independent.