Event Information
Location
Unit 44 (Kirkos)
Prussia Street
D07 AE10 Dublin
Ireland
Colombian-American soprano Stephanie Lamprea performs a programme of music for solo soprano (unaccompanied and with electronics)
About this event
"It is easy, you might say, to overlook something that is invisible. We do not commonly notice our breathing, although it enables all that we do notice. And we do not commonly see the air, since it is that through which we see everything else... We stopped feeling for the invisible qualities that reside in particular places. We quit tasting the breeze, stopped noticing the steady gift of our breath, and generally forgot the air." (David Abram)
This program of contemporary music for solo soprano (unaccompanied and with electronics) reconnects voice and atmosphere through breath that lifts, paints, and tethers us. In an array of vocal timbres and extended techniques, the listener is met with vulnerable interpretations of text relating to nature, soaring vocalises, and mercurial acrobatics abound.
Michael Finnissy: Song 1 (1966), for solo voice
Aileen Sweeney: "Luminous Tree" from They Brush the Skyline (2021)
Stuart MacRae: Earth ever green the ways (2021), for solo voice
Georges Aperghis: Selections from 14 Recitations (1978) for solo voice
Kurt Rohde: Selections from Water Lilies (2020-22), for amplified voice
Rebecca Saunders: O (2017) for solo voice
Emily Doolittle: Social sounds from whales at night (2007), for voice and electronics
This event will also be live-streamed to the Kirkos YouTube channel.
Colombian-American soprano Stephanie Lamprea is an architect of new sounds and expressions as a performer, recitalist, curator, and improviser, specializing in contemporary classical repertoire. Trained as an operatic coloratura, she uses her voice as a mechanism of avant-garde performance art, creating "maniacal shifts of vocal production and character… like an icepick through the skull" (Jason Eckardt). Stephanie has received awards from the Concert Artist Guild, St. Botolph Club Foundation, the John Cage Orgel Stiftung, the Puffin Foundation, and the Foundation for Contemporary Arts. Stephanie has performed as a soloist at IKLECTIK (London), Sound Scotland's 2021 soundfestival, Roulette Intermedium (New York City), Constellation Chicago, National Sawdust (NYC), and the Museum of Fine Arts in Boston. In 2022, Stephanie released her debut solo album, Quaking Aspen, this year on New Focus Recordings. Featuring new works for voice and electronics by Jason Eckardt, Wang Lu, Kurt Rohde, Hannah Selin, George N. Gianopoulos, and James May, the album was hailed by PopMatters.com as "a bold artistic statement that's exciting and innovative... a magical, intense, and deeply satisfying journey." As a passionate educator and speaker, Stephanie has taught and performed in residency for several universities including the University of California at Davis, Temple University, and the Graduate Center at the City University of New York. She has presented her artistic research and performances for the 2021 Young Women Composers Conference (USA) and the 2021 Shared Narratives Conference (UK), and she was a featured TEDx Speaker for TEDxWaltham: Going Places. http://www.stephanielamprea.com/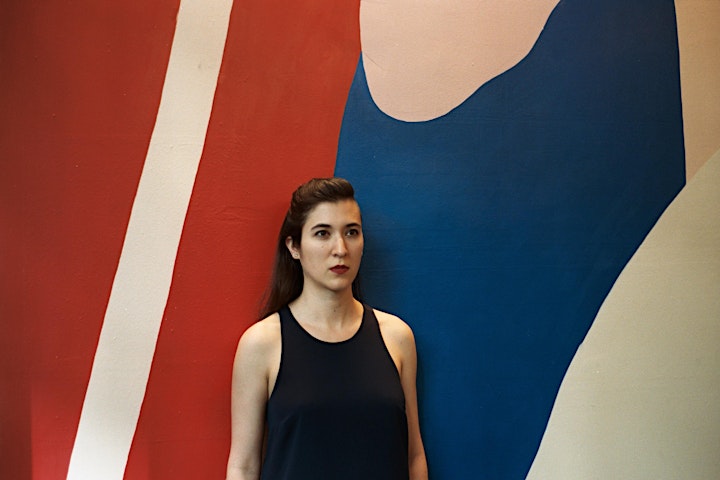 Date and time
Location
Unit 44 (Kirkos)
Prussia Street
D07 AE10 Dublin
Ireland