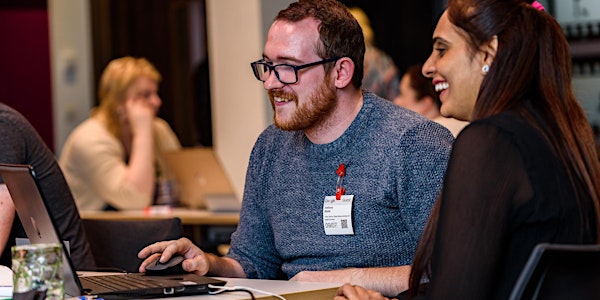 Bridge21 Workshop - Scratch 1 Programming (Online), 8th & 9th January 2021
Note: There are a number of workshops running at the same time, you will only be able to attend one of the listed workshops on this date.
Refund Policy
Refunds up to 7 days before event
About this event
This is a 2-part workshop taking place from 6-8pm on Friday and 9.30am-1pm on Saturday.
The workshops will also be useful for educators and mentors who are engaged in informal education through Club-houses, CoderDojo, TechSpace and other similar youth programmes.
This workshop is hosted in the Bridge21 Learning space in Dublin alongside participants on Trinity College Dublin's Postgraduate Certificate in 21st Century Teaching and Learning.
Introduction to Programming (Scratch 1: Introduction & Animation)
Scratch is a visual programming language developed by MIT which has become very popular in secondary schools. It uses a simple drag and drop, block based interface and is suitable for developing animations and games. This workshop is for those who are new to Scratch and also provides a quick introduction into algorithmic thinking ("how to think like a computer") before delving into the production of a short multi-scene animation using Scratch.
There are no pre-requisites for attendance.
**Suitable for teachers of any subject, primary or post-primary**