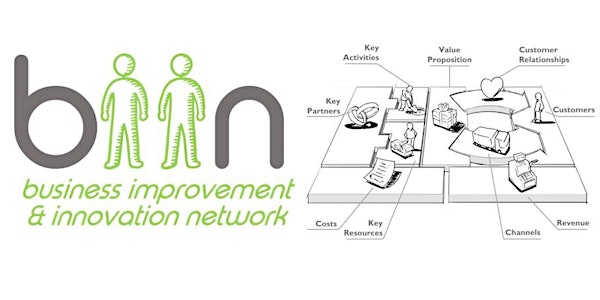 Business Model Innovation with Stuart Nelson of Jigsaw Consulting - Busines...
Location
Bank of Ireland
University Branch Montrose
Stillorgan Road,(On site of Old Montrose Hotel)
Dublin
Ireland
Description
This Month - Business Model Innovation using the Business Model Canvas: Stuart Nelson , Jigsaw Consulting.
A business model describes the rationale of how an organization creates, delivers, & captures value!
Business models can best be described through nine basic building blocks that show the logic of how a company intends to make money. The nine blocks cover the four main areas of a business: customers, offer, infrastructure, and financial viability. The business model is a blueprint for a strategy to be implemented through organizational structures, processes, and systems. The nine business model building blocks form the basis for a handy tool, which we call the Business Model Canvas
Why you should attend?
Today, everything is moving faster yet the business environment is more complex. Opportunities to grow are everywhere but are rarely obvious and innovation is key. Organisations need to understand their model and be able to pre-empt their competition.
This taster introduces business model thinking and the methods, techniques and tools used to innovate business models.
Who should attend?
Established & growing businesses interested in understanding what business models are and how to use business model thinking, methods and tools to increase their ability to generate revenue.
Agenda
Registration from 17:45
18:00 Networking and Refreshments
18:30 -19:30
What is a business model
The Business Model Canvas – the nine building blocks
Types of business models and examples
Team Work – Generating a sample Business Model
Your Model - Value Proposition, Customer Segments, & Revenue Stream
Business model's role as a strategy tool, Innovating.
19:30 - 20:00 Wrap up & Networking
About tThe Facilitator
Stuart Nelson BA (Psych) MPSI; Lean & Six Sigma Black Belt
Stuart works with organisations to solve problems and enable them to develop a Growth Mindset. Significant management and team leadership experience is combined with over 8 years coaching, training, and consulting. Recognizing the critical role of the individual in Lean improvements, Stuart completed psychological research into the leader's role in team engagement, learning and openness to change. The findings of this research have been presented at academic and professional conferences. Stuart holds Black Belts in Lean and Six Sigma along with 3rd level qualifications in Psychology, Coaching, Innovation and training. He is an approved provider of the Enterprise Ireland and IDA Lean offer.
About BIIN
BIIN is a new free monthly networking & learning event for leaders, executives & business owners. While networking is central to the evening, our aim is to build lasting relationships through shared learning experiences that add value to your organisation.
Each month a guest speaker will facilitate the event, with networking and more importantly, a team learning activity in their area of expertise. A take home learning that you can apply in your organisation. This shared learning experience allows members to connect at a deeper level, and gain insights and perspectives from peers and expert speakers
Future Events
Members of the network are invited to submit proposals to share their expertise or suggest topics for future events. Upcoming and proposed events include:
-Innovation & Design Thinking
-Your Ideal Client
-Getting GDPR Ready
-Cybersecurity
If you can't make it on the 13th please connect for further dates & locations