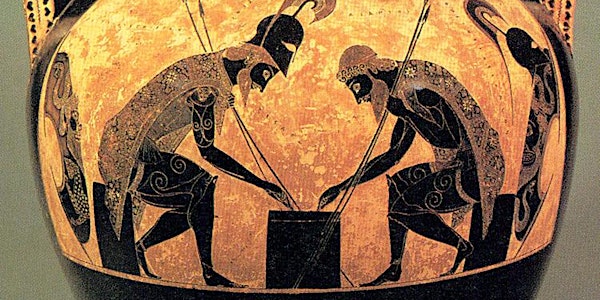 CAI Dublin Branch Lecture (Dr Gregory Darwin, 17th May 2022, at 7.30 p.m.)
Classical Association of Ireland Dublin Branch Lecture
About this event
Tuesday 17th May, at 7.30 p.m.
Dr Gregory Darwin (Uppsala University)
'The metaphorical Hector of all-victorious Erinn' and 'an Irish Achilles': some thoughts on the reception of Classical heroism in Ireland
This lecture examines the analogies drawn by Irish literati and critics between Classical heroes and native figures from the Late Middle Ages to the 20th century scholarship, with a particular focus on bardic poetry.
Dr Gregory Darwin is Senior Lecturer in Irish in the Department of English at Uppsala University, Sweden. Previously, he has held positions as postdoctoral researcher at the ERC-funded project Classical Influences and Irish Culture led by Prof. Isabelle Torrance at Aarhus University, Denmark, and as an Irish-language instructor at Université de Bretagne Occidentale, Brest.