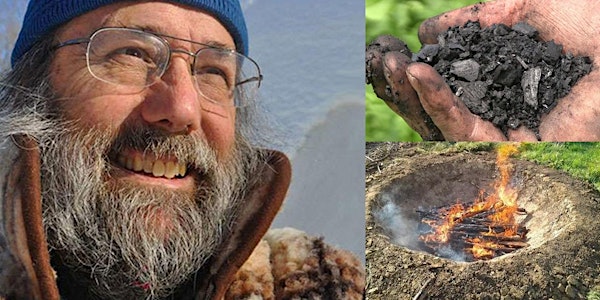 Carbon Farming & BioChar workshop
Learn about the benefits of BioChar and how to make it with Albert Bates.
When and where
Location
HIGHBANK ORCHARDS & DISTILLERY Highbank Orchard R95 N1KC CUFFESGRANGE Ireland
About this event
BIOCHAR is an old technology backed up by new science that can improve the fertility of soil, retain moisture, increase crop yield and enhance nutrient density.
The carbon in biochar resists degradation and can persist in soils for hundreds to thousands of years. In addition, sustainable biochar practices can produce oil and gas byproducts that can be used as fuel, providing clean, renewable energy.
Biochar and bioenergy co-production can help combat global climate change by displacing fossil fuel use and sequestering carbon in stable soil carbon pools.
This practical MasterClass by Albert Bates, a leading voice on the benefits of BioChar and author of Carbon Farming and Burn: Using Fire to Cool the Earth, will take place in HighBank Farm on Monday 12th August.
We will be asking for a donation of 15euro on the day to cover costs. Lunch will be provided for 5 euro or BYO. Bring your own loppers or secateurs if you want to take part in feeding the fire pit!