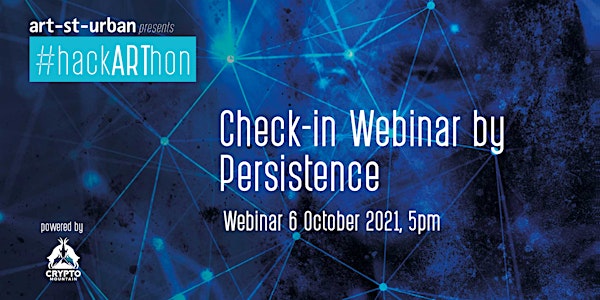 Check-in Webinar Persistence
Interactive Online Workshop for hackers who like to learn more about the challenge offered by Persistence.
Date and time
Wed, 6 Oct 2021 08:00 - 09:00 PDT
About this event
This online webinar is part of the hackARThon presented by art-st-urban.
Open Innovation around Art and Music by Persistence.
Persistence identified four major challenges of the NFT marketplace today:
Entry barriers such as acquiring crypto to pay for gas (rate on-ramps for first time users)
Data Persistence: The security and privacy of the assets being minted as NFTs
Interoperability: Exchange of asset cross-chain and cross-platform
Limited support for asset creation: NFT market majorly only focused on art and collectibles use-cases
Price value equal to USD 50'000
In this context, Persistence invites you to design an NFT platform that deals with these issues. The purpose of the webinar is to get connected with the mentors and to learn more about the requirements to successfully deliver a successful idea.
About Persistence One
Persistence is a multi-asset protocol focused on Liquid Staking (pSTAKE), NFTs (Asset Mantle) and Commodities (Comdex). Persistence ecosystem products are designed to stimulate global liquidity and enable seamless value exchange. Persistence's Core mainnet is a Proof-of-Stake chain powered by Tendermint BFT consensus engine. Persistence's multi-chain tech stack (currently supporting Cosmos, Ethereum and other Tendermint-based chains) abstracts away the complexities for developers and enables them to create DEXs, marketplaces, lending/borrowing platforms etc.
HackARThon NFT POWER WEEK - Register for the other events
MONDAY, 4 October, 5pm: ArtTalk: My NFT Journey as Artist and Collector
TUESDAY, 5 October, 5pm: NFTs in Virtual Reality - Meet VR-All-Art & SolSea
WEDNESDAY, 6 October, 5pm: Check-in Webinar Persistence
WEDNESDAY, 6 October, 6pm: Check-in Webinar Solana
THURSDAY, 7 October, 5pm: ArtTalk: Is Tech ready for NFT?
FRIDAY, 8 October, 11am: How to win a hackathon - check-in for a POWER HackARThon Weekend
Join now our hackarthon and learn more about new opportunities for you as artist and collector to embark into the METAVERSE. Mingle with like-minded people, mentors and coders using our HackARThon Discord channel and enjoy a diverse program of online webinars and sessions.
Final submission deadline
This initiative is presented by art-st-urban and organized by CrypoMountain.
Art-st-urban
art-st-urban, located at the monastery of St.Urban, Switzerland, is an unique art & cultural platform for art exhibitions, art education, art & music festivals, and art funding, run by Gertrud & Heinz Aeschlimann, founder of the "Young Artist in Residence Programs " (artists and musicians), an art incubator for global art talents. To learn more please visit: https://art-st-urban.com
Inspired by the idea to tokenize an entire monastery, the goal of the #hackARThon is to bring NFTs to a broader audience and give artists the chance to control all aspects of their art, including distribution and monetization. Blockchain technology will be the center of all predefined challenges.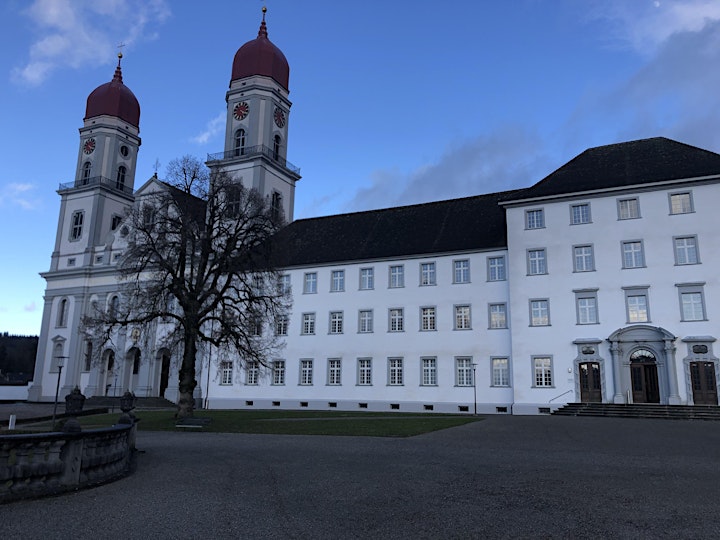 About the organiser
CRYPTO MOUNTAIN is a Switzerland based event platform for blockchainers and crypto enthusiasts.