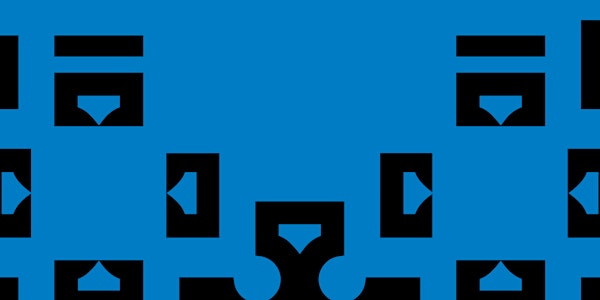 'Church of Ireland: Disestablishment and beyond'
When and where
Location
The Royal Irish Academy 19 Dawson Street Dublin Ireland
Refund Policy
Refunds up to 1 day before event
Description
This half-day conference is produced in partnership with the Church of Ireland as part of the Church's National Programme commemorating the 150th anniversary of the Disestablishment of the Church of Ireland.

Registration with tea and light refreshments commences at 13:15 with the conference commencing at 13:50. There will be a wine reception following the closing of the conference at 18:00.
CONCEPT
The conference will commence with an introduction to and discussion of the concepts of 'Establishment' and 'Disestablishment' and the transition between the two, to contextualise the subject and the subsequent panel discussions.

CONSEQUENCES: THE FIRST HUNDRED YEARS, 1869–1969
While the legislative act of Disestablishment was an event, the process of adapting the newly Disestablished Church to the social, political and cultural changes of late 19th century Ireland was much more complex. Panel two's discussion of the hundred years between 1869–1969 will include themes such as the Church of Ireland and politics; church life, organisations and worship; cross-border factors, church-state relations; contributions to Irish life; the ecumenical landscape; and the Church of Ireland and the wider world.

CHALLENGES: SINCE 1969
Panel three will focus on the church-state interface since 1969 and looking to the future, both North and South, with particular emphasis on the contributions and challenges of the Church of Ireland. The discussion will cover themes such as education; the roles of church and state and how they relate to each other; health; and secularisation.

Click here to download the programme.

Panel chairs:
Professor James Kelly MRIA (DCU)
Ms Áine Lawlor
Revd Trevor Sargent

Panellists:
Senator Ivana Bacik
Dr Marie Coleman (Queen's University Belfast)
Professor Vincent Comerford (Maynooth University)
Dr Ian d'Alton (Trinity College Dublin)
Professor Alan Ford (The University of Nottingham)
Professor Jacqueline Hill, MRIA (Maynooth University)
Revd Professor Anne Lodge (Dublin City University)
Dr Martin Mansergh, MRIA
Dr Miriam Moffitt (St Patrick's College, Maynooth)
Dr Andrew Pierce (Trinity College Dublin)

Steering Committee
Andrew Power (Chair), Vice-chair of RIA Ethical, Political, Legal and Philosophical Studies Committee
Daniel Faas, RIA Social Sciences Committee
Raymond Gillespie, MRIA
Susan Hood, Church of Ireland RCB Library
Caoimhe Leppard, Office of the Archbishop of Dublin
Philip McKinley, DCU Chaplain
Pauline McNamara, RIA Programme Manager
Ida Milne, RIA Historical Studies Committee
Dáithí Ó Corráin, RIA Historical Studies Committee
Read our Data Protection Policy and our Eventbrite Transparency Statement in relation to handling of your data for booking this event.
This event may be photographed, audio recorded and/or audio-visually recorded. Please read our Transparency notice in relation to such recordings.


Our Admissions Policy may be viewed here