Description
-----------IMPORTANT NOTICE-------------
CIPD IRELAND ANNUAL CONFERENCE POSTPONED UNTIL FURTHER NOTICE
In light of government guidance, all face-to-face CIPD events are postponed until the end of June 2020.
Thank you for your cooperation and continued support. If you have queries in relation to conference, please email events@cipd.ie
---
Join us on 26 May 2020, at our new choice of venue, the RDS Dublin, where we will explore how organisations and employees are dealing with the many challenges that we face, at organisation and personal level.
Hear from our keynote speaker, the exciting and ever-popular Cy Wakeman, Drama Researcher, NY-Times bestselling author and leadership consultant, who is on a major mission in 2020, to eliminate drama from the workplace. Cy seeks to create a force of reality-based leaders who are calling their teams up to accountability and greatness.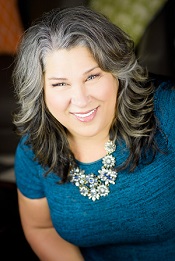 We're also delighted to welcome a panel of CEOs on dealing with the leadership and people management challenges they are overcoming.
For the first time, we're also hosting a selection of unparalleled parallel sessions so you can engage with experts and your peers on the challenging topics we face daily.
Elephant in the room sessions will debate on how we bring the spotlight to issues that are often avoided, mental health concerns, menopause, dementia, whistleblowing, …


Join Workshops on central themes such as building accountability, well-being, diversity


Attend Ask the Experts sessions to get your queries answered by our speakers and experts


Explore case studies of practice from award winning organisations

And of course, don't miss your opportunity to laugh along with Paul Howard (aka Ross O' Carroll Kelly) and his take on the people profession!
With many more guests and speakers to be announced, the CIPD Ireland Annual Conference 2020 is set to be bigger and better than ever before. Book your place today, before you miss out!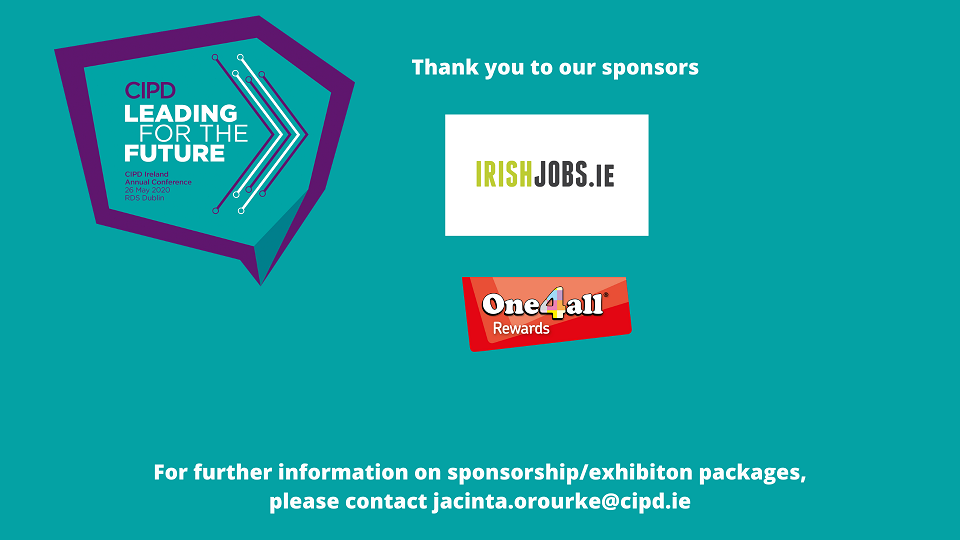 ---
Please Note:

Cancellations MUST be notified in writing.
A cancellation fee of 25% of the full fee will apply to cancellations received up to 5 May 2020. No refund can be made for cancellations received after 5 May 2020. A substitution may be made at any time.
CIPD reserves the right to cancel or reschedule the event or change its associated programme or substitute a speaker. In the event of cancellation, liability is limited to the amount of registration only.
---
Please Note
Professional photography and video production may be taking place at the event and these images may be used on future promotional materials for CIPD. Please note that by attending the event, you are giving your consent for your image to be used on any CIPD promotional materials.
For your security and peace of mind, CIPD and its subsidiaries will not supply your details to any organisation for marketing purposes. By submitting this request you confirm that you agree to the use of your information as set out in CIPD's privacy policy. We reserve the right to include your name in a list of delegates at the event.
Non-members may click here to sign up to receive our e-newsletters which will keep you up-to-date with HR news in Ireland as well as CIPD Ireland events and survey research.