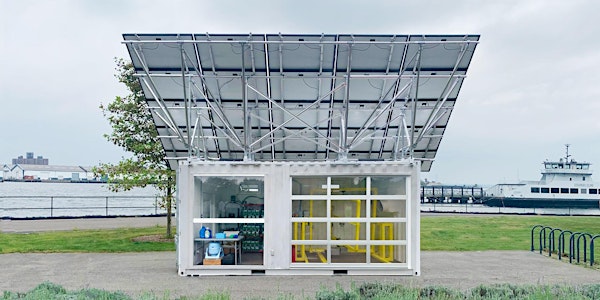 Circular Economy Manufacturing Livestream at Noon (weather cancelling tour)
LIVESTREAM Event demonstrating how single-use plastics are given new life where clean energy meets innovation. (Weather cancelling tour)
About this event
INCLEMENT WEATHER CANCELING IN PERSON TOUR
LIVESTREAM DEMO at NOON
HOSTED BY CIRCULAR ECONOMY MANUFACTURING
The 100% solar-powered reused shipping container shreds, melts and molds post-consumer single-use plastic into well-designed, durable products.
Speakers:
Barent Roth - Sustainable designer, educator, activist, entrepreneur, founder of Anthropocene.Design and co-founder of Circular Economy Manufacturing.
Barent's career has been dedicated to designing, educating, advocating and now manufacturing, sustainable products and services for the circular economy in an effort to draw down greenhouse gas emissions and repair ecosystems. Circular Economy Manufacturing was launched after Anthropocene.Design's submission was selected as a co-winner of the www.CurbtoMarket .com Challenge asking for ideas to turn NYC's "trash" into products. Barent teaches in the Industrial and Product Design programs at Parsons - The New School.