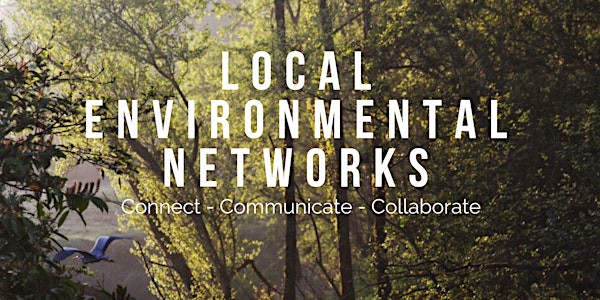 Climate Action Training for LENs
When and where
Location
Radisson Blu Royal Hotel Golden Lane Dublin Ireland
Description
This free training day is for anyone involved in their Local Environmental Network. This day will give you the skills and tools for furthering climate dialogue and action through your Network.
---
We will have three action-focused workshops throughout the day:
1) Climate for Wellbeing
As our climate changes, so must our communities and councils adapt to future-proof practices. One way to impact this adaptation is through the Wellbeing Statements for each Public Participation Network.
This workshop, hosted by Michael Ewing of the Environmental Pillar, will bring you through the process of developing a vision for community wellbeing. During the workshop you will explore how you can engage for climate through this documents creation. The Wellbeing Statement in each Local Authority District will be a guidebook for the work of the Public Participation Network and the creation of local policy in the future, as it aims to reflect what the community wants the future of their county to look like. The workshop will explore a range of examples of counties who have already successfully engaged in the Wellbeing process, and the practical outcomes to the Wellbeing Statements creation. We will be joined by Helen Howes of County Wicklow PPN, who has organised the creation of a very successful Wellbeing Statement in Co.Wicklow.

Ensure that our environment is included in your counties Wellbeing Statement by knowing how to give your input, and how to lead others to give theirs.
2) Hosting Climate Conversations in your Community
Conversation is key to creating more awareness on climate issues. People have always learned and shared through stories, and it is through good story telling and good communication that knowledge and best practice will take root.
We are delighted to have Gary Tyrrell from An Taisce with us for this event to host our third workshop of the day. Gary is a Climate Action Officer at An Taisce, working on the Climate Ambassador Programme, which gives training and support to over 200 volunteers to carry out climate actions and climate communications. He will host a workshop on the practicalities of hosting climate conversations with family, friends and larger groups, and exploring the importance of storytelling in communicating.
3) Climate and the Local Elections
The upcoming elections can play a huge roll in turning the thoughts of local councillors and candidates towards environmental concerns. The common problem is that if they don't hear about it on the door, they won't include it in their plans for the area.
This workshop will be foscused on enacting change for climate through the local and EU elections. David Healy, Green Party Councilor for Fingal, will discuss what it is that local councillors can achieve. Following this, we will discuss different ways that you can engage with local councilors about environmental issues. We will then explore methods for reaching more people so that they too will ask about climate action when canvasers come knocking. This workshop includes a step by step guide on how to organise a local hustings hosted by Niall Sargent, editor for the Green News, and will explore other creative ways to engage people for climate in the local election process.
Agenda:

10.00 - Registration opens

10.30 - Refreshments served


11.00 - Welcome and opening speech


11.10 - Climate for Wellbeing

12.10 - Hosting Climate Conversation in your Community

13.30 - Lunch

14.15 - Climate and the Local Elections

15.30 - Panel Q&A

16.00 - Close
---
Doors open at 10am, workshops will begin at 11am.

Refreshments and lunch will be provided.
---
Venue: Radisson Bluy Royal Hotel, Golden Lane.
Directions: Click here for a map.
The hotel is 15 minutes walk from the Jervis Streeet Luas stop. This stop can be reached easily from both Conolly Train Station and Heuston Train Station. If you have mobility restrictions and may need assistance, please get in touch.
Please use public transport where possible. Parking is available at the hotel at a flat rate of €15 for the day.
This training is supported by the Environmental Protection Agency.