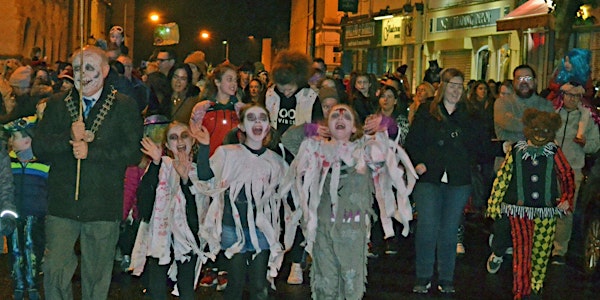 Clonmel Zoombie Walk
Our Clonmel Zombie Walk is moving online to Zoom! With all the traditional elements of performance and fun, sign up for an invitation
About this event
Every year, Clonmel celebrates Halloween with a wonderful Zombie Walk. This year, we can't meet up in town so let's meet online! Your host will lead you on a spooky and entertaining hour of music, games, stories and you can join in with your family (all in your costumes, of course!) and share in the fun of Halloween!
We'll be hosting it via Zoom, a free application that works with your phone, tablet or PC. When you register, you'll see the invitation link. All you have to do is click on it at 7pm to enter the chatroom.
Remember, you only need one ticket per screen - so if the family are watching together on a computer, that's just one ticket!