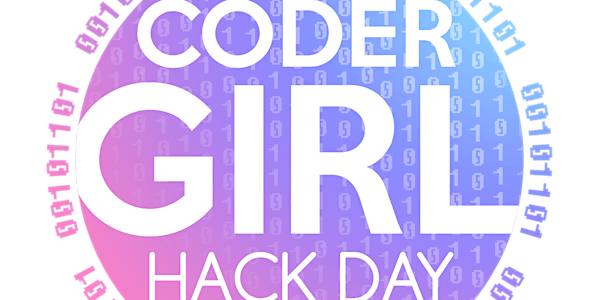 CoderGirlHackDay 10am - 4pm
When and where
Location
Dog Patch Labs The CHQ Building IFSC Custom House Quay, Dublin 1
Description
CoderDojoGirls, CodingGrace, Teen-Turn and TOG Dublin
- PRESENTS -
Coder Girl Hack Day to celebrate International Day of the Girl and EU Code Week .
CoderDojoGirls, Coding Grace, Teen Turn and TOG Dublin have combined forces for a magic and colour themed coding hackathon to celebrate International Day Of the Girl and EU Code Week.
This is a one day event focusing on on things cool about tech. Would you like to learn how to build a website, or make jewellery, or have you ever attended a maker event and created? If not, well this is the place for you. To make things interesting, a prize is being offerered for the best website built on the day!
Mentors will be available to support all who attend. Parents who are interested will have the opportunity to learn Python.
Note:
* Participants under 17 must be accompanied by an adult.
* Kids attending the web development session must have a laptop
* A photo consent form from here must be signed and presented on the day.
* Mentors must also read and sign a code of conduct form here.
Additional Information
If you have further questions, post on the google group https://groups.google.com/forum/#!forum/codergirlhackday-information. NOTE: Eventbrite emails will not be replied to. Please use the forum to post a question. Thanks a mill.
Website https://codergirlhackday.com/
Twitter
@CoderDojoGirls
@TOG_Dublin
@TeenTurn
@CodingGrace
Location
CHQ Building, IFSC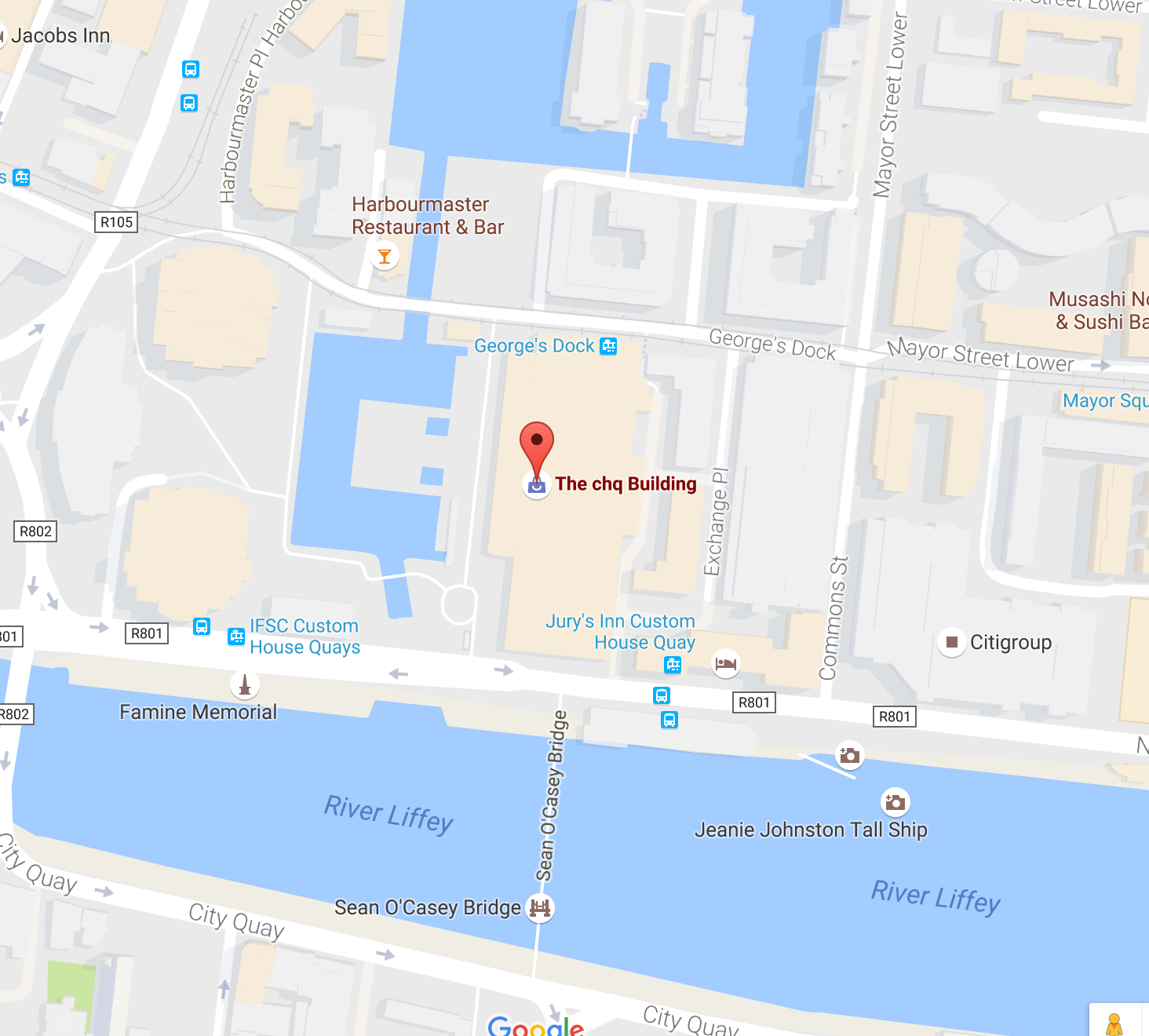 Dublin Bus
Dublin Bus offers a high frequency, accessible and easy to use service from all over Dublin City Centre and the surrounding area. These services include city bus services, Airlink, Nitelink and DART feeder buses. Dublin Bus also operates day tours and is obliged to provide services to people with disabilities.
Increased availability of taxis in Dublin means that it's easy to travel to and from Dublin city, day or night. There are now nearly 12,000 taxis available in Dublin city. Fares are regulated and tips are at your own discretion.
For Real Time Information, Timetables, Route Planner & Fare Calculator click here.
Parking
The chq Building is easily accessible by road, given its city centre location and proximity to Ireland's motorway network. There is considerable on-street 'pay and display' parking on North Wall Quay and adjoining roads as well as public car parks listed below :
EPIC IFSC Car Park
Behind Jury's Inn Hotel. Access via Common Street, IFSC, Dublin 1. Open Mon-Fri 6.30am-10pm, Sat 8am-10pm, Sun 9am-10pm.
Website: http://www.parkrite.ie/carparks/ifsc
Phone: 01 855 4789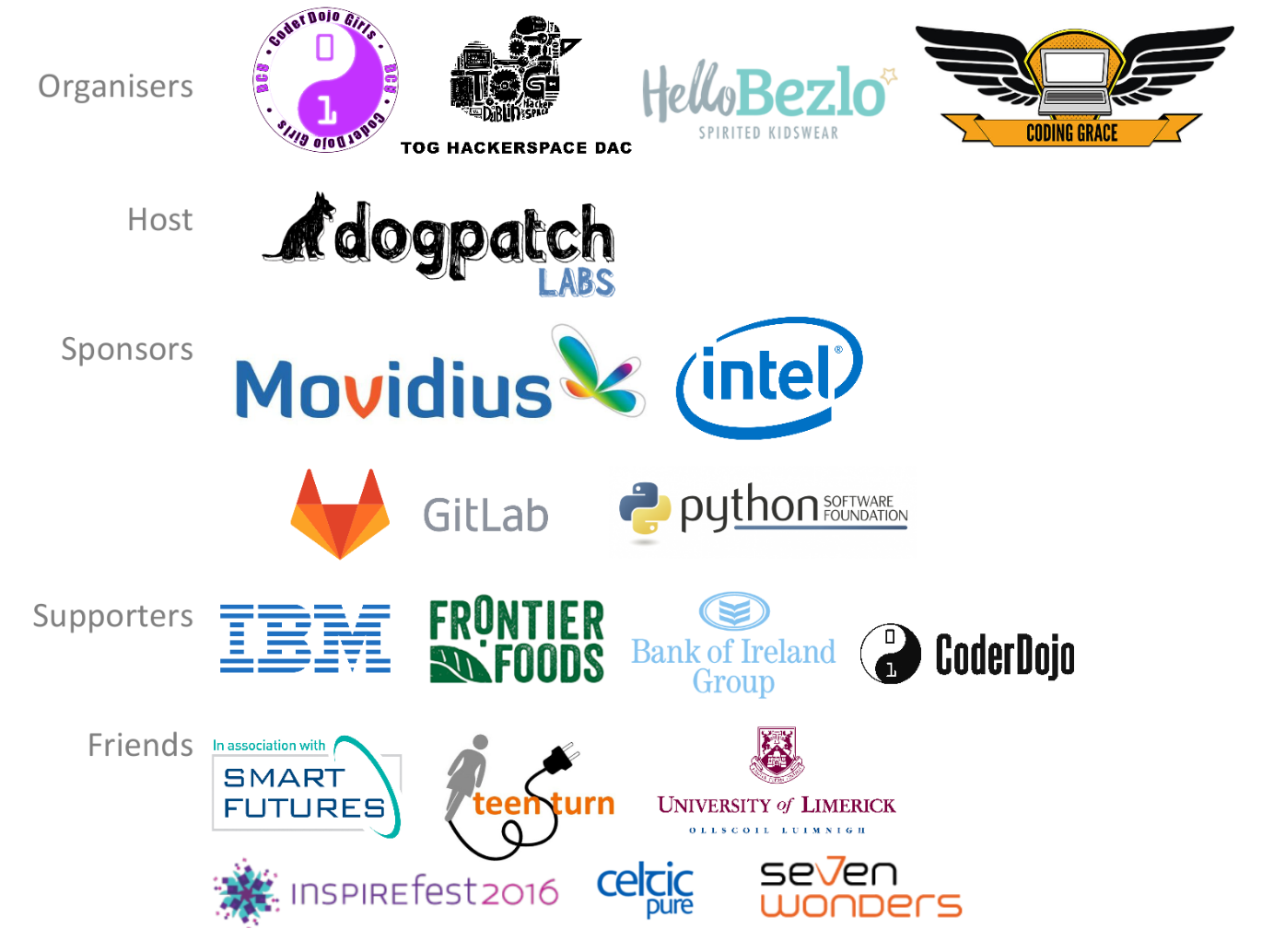 What is Coder Dojo?
We hacked together a cool hangout that puts the real power of the internet and technology in the hands of the Irish youth. The true power of the net comes from coding, designing and having fun. CoderDojo is a place where you can learn from others and share what you are doing! Each week we have a hands on session with technologies like HTML5, App Development, PHP or Python. See https://coderdojo.com/.
What is CodingGrace?
Coding Grace are a group of developers based in Ireland who love to code and do other geeky and not necessarily crafty activities. Some of us code full-time, or just for fun (or both). We have people who are part of other technical user groups such as Dublin ALT.NET, GameCraft, Python Ireland, Ruby Ireland and more, We provide female-friendly workshops and events in an environment for developers and aspiring developers mentored by diverse instructors from the industry. See codinggrace.com for more details. See https://codinggrace.com/.
Teen Turn
By focusing on girls, Teen-Turn aims to influence course decision-making processes, inform participants on education and career options, and combat stereotypes by strategically changing how girls identify with technology career environments through summer work placement.
As learning in the presence of female role models has been shown to impact girls' self-image and confidence–encouraging them to see themselves in new ways and stimulate new interests–female company representatives will engage in the Teen-Turnship as well, perpetuating interest and enthusiasm long after the workday ends.
TOG Hackerspace
TOG is a hackerspace based in the centre of Dublin, Ireland. It is a shared space where members have a place to be creative and work on their projects in an environment that is both inspiring and supportive of both new and old technologies. See http://www.tog.ie/
Coder Girl Hack Day would be nothing without our supporters, thanks guys and gals!
Thanks,
The CoderGirlHack team