Karen will share with you some of the lessons she learned along the way & some of the techniques she used to help step out of the shadows.
About this event
Confessions of a Recovering Perfectionist
I struggled all my life with being a "perfectionist" but you could just as easily replace the word "perfectionist" with "procrastinator". Because I wanted to do everything perfectly, I often ended up not doing it at all.
And it held me back so much.
Over the last number of years, I've really worked on myself, to manage myself better.
Do any of these things sound familiar?
• Over-performing, over-working,
• Fear of disappointing, angering or letting others down,
• Always looking for flaws instead of celebrating success,
• Lack of confidence or wavering confidence levels,
• Putting everyone else's needs ahead of your own to the point of burnout,
• Wanting to change but now knowing how!
That list was how "perfectionism" manifested in my life. Until, I finally discovered that I was never going to overcome these things unless I got out of my own damn way … so that's what I did.
And it led me on an exciting journey of growth and change.
In this talk, I hope to share with you some of the lessons that I learned along the way and some of the techniques I used to help step out of the shadows and into my own potential … I'll also share what happens when I have a wobbly day, cause they're part of life too!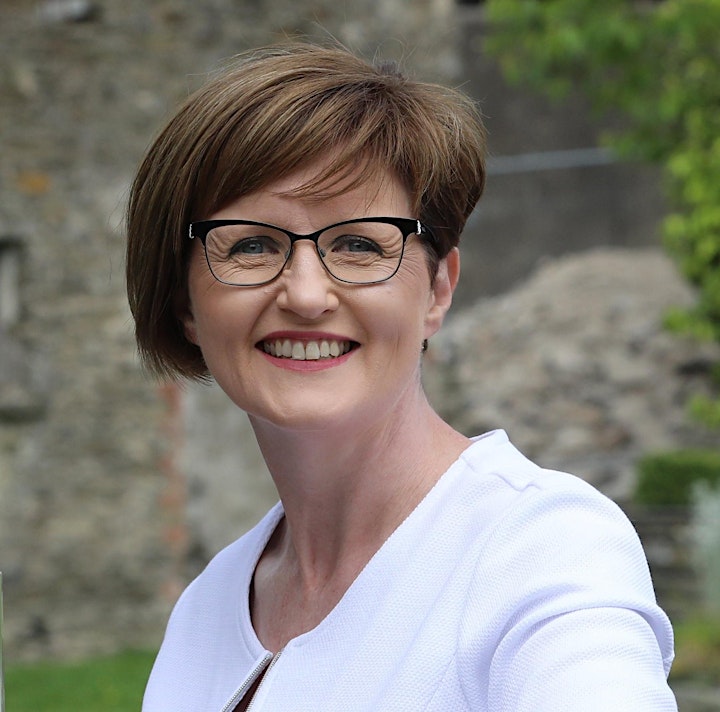 ABOUT KAREN DEVINE
Karen Devine is a Director of WhiteLight Events, a leading event planning, management and production company, established in 2012. Karen is a proud member of Network Louth and finalist in the Network Ireland Awards 2021.