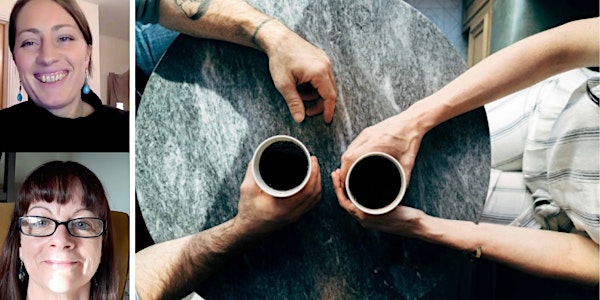 Connection Session 3 - A chat with Catherine Whitehead
Online talks with interesting people. We talk about everything from work, life style and personal development, to the challenges of life
Refund Policy
Contact the organiser to request a refund.
About this event
This is a donation based event. Pay what you like from €1 upwards.
For this Connection Session, I will be chatting with the lovely Catherine Whitehead and the theme for this session is HAPPINESS.
The Connection Sessions is a series of interactive, online talks. It's a bit like a webinar/podcast where you get to engage and ask our guest speaker your own questions, during the questions and answers section. Some of the guest speakers will discuss their passion, purpose, motivations and personal stories. Some may share the teachings or practices they find useful. You may even get to participate in some guided exercises.
Born from a desire to connect with people during the challenging times we are living through, my intention for these sessions is to provide a platform for people to share their wisdom, interests, and experience; for the listeners to engage with inspiring or empowering stories, and at the very least to connect with others human beings.
More about Catherine Whitehead:
Catherine is a life coach, a Louise L. Hay 'Heal Your Life' teacher and workshop facilitator. She believes that we all have, within ourselves, both the desire and the ability to live a wonderful life, regardless of where we have come from and what obstacles we may have faced in the past. It is Catherine's passion to guide people to the full knowledge of their truth and beauty.
She believes that we are all connected to that which created us; our God, Source Energy or Universe, which is a creative, loving, giving essence. This bond is never broken.
However due to early conditioning and outside influences we can sometimes come to believe that we are separate from that which created us. We can come to believe that there is something wrong with us and that perhaps we do not even deserve to have a wonderful life.
We are vibrational beings, and we send out a vibration into the world, which, by the Law of Attraction, is matched and returned to us.
If we are sending out vibrations of fear and anger, we will find reasons in our lives to feel more of these emotions, and even evidence that we were right to feel them, so continuing the painful cycle.
If, however we send out vibrations of trust, peace, joy and acceptance, then this is what is reflected to us in our lives. It is up to us to choose what we wish to experience more of.
She will be delighted to discuss and chat about these concepts in our Connection Session.