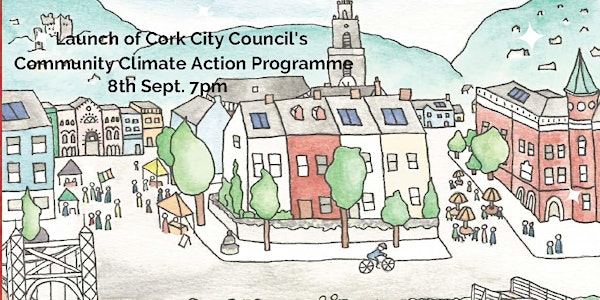 Cork City Council's Community Climate Action Programme Launch
Launch of Cork City Council's Community Climate Action Programme
About this event
In order to help the city and its citizens deal with the current and future climate change and biodiversity crises Cork City Council is introducing a Community Climate Action Programme that communities in the city are invited to engage with.
This event is an information seminar to share the aims and content of the programme which is due to commence in October 2021. The aim of the programme is to assist communities through a series of workshops to develop a 2 -3 year Climate & Biodiversity Action Plan.
The programme will be delivered by Cork Environmental Forum in close collaboration with Cork City Public Participation Network and Cork City Council.
There will be an opening welcome by Minister for the Environment and Climate, Eamon Ryan. Cork City Council will present on its adaptation strategy and Climate Plan aims and ambitions/ resources. Cork City PPN will present on their engagement role with communities and the importance of this focus on climate action at a local level. Cork Environmental Forum will provide an outline of the programme and an overview of the application process with time allocated for any questions .