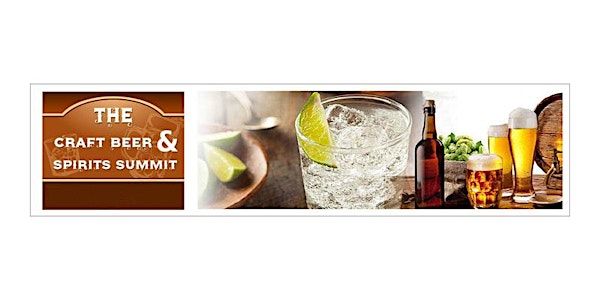 Craft Beer & Spirits Summit 2022
Craft Beer & Spirits Summit 2022
When and where
Location
Sport Ireland: National Indoor Arena Snugborough Road Dublin Ireland
About this event
This event will cover all key aspects of the €44 million turnover Irish craft beer industry and the blossoming craft spirits sector.
There are currently about 75 microbreweries operating in the Republic of Ireland – up from 15 in 2012 – producing over 157,000 hectolitres of beer annually. One in five microbreweries has a turnover in excess of €1 million. Craft beer consumption in Ireland is continuing to rise and currently accounts for 2.8% of the total beer market.
However, this compares to 12.7% in the US where craft brewing has been encouraged by very strict competition laws. Irish craft brewers face major difficulties in gaining a more sustainable foothold in the market due to the dominance of the multinational beer brands with their significant distribution networks and big marketing budgets.
A market share of 5% and above is considered to be necessary for the long-term sustainability of the craft brewing sector, according to the Independent Craft Brewers of Ireland (ICBI), a trade organisation representing independently owned microbreweries across the island of Ireland, but this would necessitate a very significant increase in consumption levels. To retain viability, the ICBI believes that the sector needs continued supports to grow, primarily to help educate consumers about the benefits to the local economy of switching to Irish owned craft beers.
The Irish craft spirits category, encompassing whiskey, gin, vodka, brandy and poitín, is experiencing a renaissance as new distilleries spring up across the country. The white spirits sector is particularly buoyant, aided by strong new product development activity.
Delegates have registered to attend from:
Ingredient & Equipment Suppliers
Independent Brewers
Independent Distilleries
Off Licenses
Pub/Clubs
Pub Groups
Online Retail
Supermarkets
Convenience Stores
Wholesalers & Distributors
Restaurants
Hotels
Café Bars