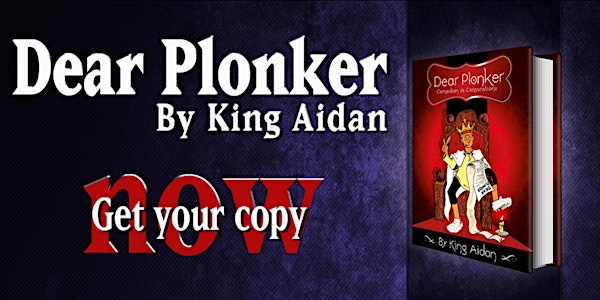 Date and time
December 12, 2014 · 7pm - December 31, 2018 · 10pm GMT
Description
DEAR PLONKER!
BY: King : Aidan
The latest publication from The Common Law Society.
This book is a trip ... into the mind of a Man who is a King of Comedy in his own right, and in his own field.
King:Aidan explores the hilarious and yet very murky underbelly of bankers, debt collectors, TV licence enforcers, troll road collectors and a host of other money grabbers and wannabees.
He outwits them all with the comedy writers pen ... and some of his adverseries even begin to appreciate his humour, tact and willingness to engage in such a fashion ... mind you many do not.
Pre-Order "Da Buke" DEAR PLONKER! today ...
"Da Buke" contains the letters and notes sent to the grabbers and wannabees ... and commentry on the logic and reason behind same, with a breakdown in terms of the law and statues relied upon, that any Man or Woman can use themselves, if they so wish or chose.
Due to funding constraints, there is a limited First Print Run ... so those that pre-order will receive a copy of the book, signed by the Author himself; King : Aidan.
Book Launch - DEAR PLONKER - FREE EVENT
The Hampton Hotel, Donnybrook, Dublin 4
FRIDAY 4th SEPTEMBER from 7pm
There are limited seating/sapces available, so please book as early as possible. We will be celebrating the book launch with some chat, craic and maybe some glasses of wine etc.
FEEL FREE TO TELL A FRIEND OR TWO