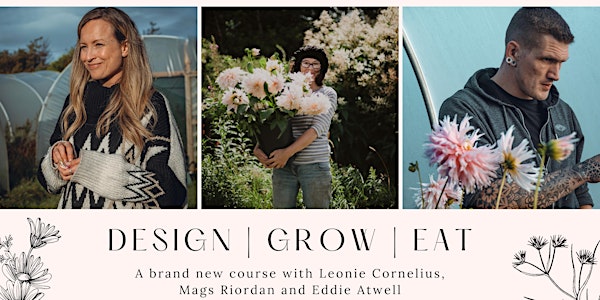 Design | Grow | Eat- Create your Kitchen Garden Course
Ever wondered how to create your own beautiful kitchen garden? Learn how to design, grow and harvest with Leonie, Mags and Eddie
Refund Policy
Contact the organiser to request a refund.
About this event
This exciting brand new three hour course is going to help you create your very own kitchen garden for 2022. In an easy 3 step plan we will guide you through the ideas for how to create an edible eden.
Hour 1 - Finding your Design with Leonie Cornelius
This hour is focused on designing your space and first delves into what you love and what brings you joy. Then we will look at easy to follow blueprints for making your design a reality and you will be given easy templates to start your journey no matter what the size of your space may be. We will look at materials, sizings, plant spacings and much more.
Hour 2- Growing what you love to eat with Mags Riordan
The second hour will zoom in on the joy of plants and what to grow for your edible garden. This section will bring your ideas to life and will consider pollinator friendly plants, flavour and some incredible hands on advice for growing your edibles well. An easy to follow plant plan template for getting started will be provided and ensure that you have an easy, ready to go edible border to fill your newly designed garden border.
Hour 3- Harvesting and Cooking with Eddie Atwell
The final hour with head chef of Eccles Hotel Eddie Atwell will bring your kitchen garden flavours to life and give you amazing advice for how to cook using the chosen plants and flowers. Eddie will run though some advice on harvesting, storing and leave you with some incredible recipe ideas for using the delicious and beautiful plants.
What you will gain at the end of the course:
A ready to go template for your edible garden design and lots of hands on advice from award winning garden designer Leonie Cornelius
A planting plan for your design which is ready to go when you are and valuable advice from Mags on how to care for it and grow your edibles.
Inspiration and recipes for using your new wild and wonderful edible space from head chef Eddie Atwell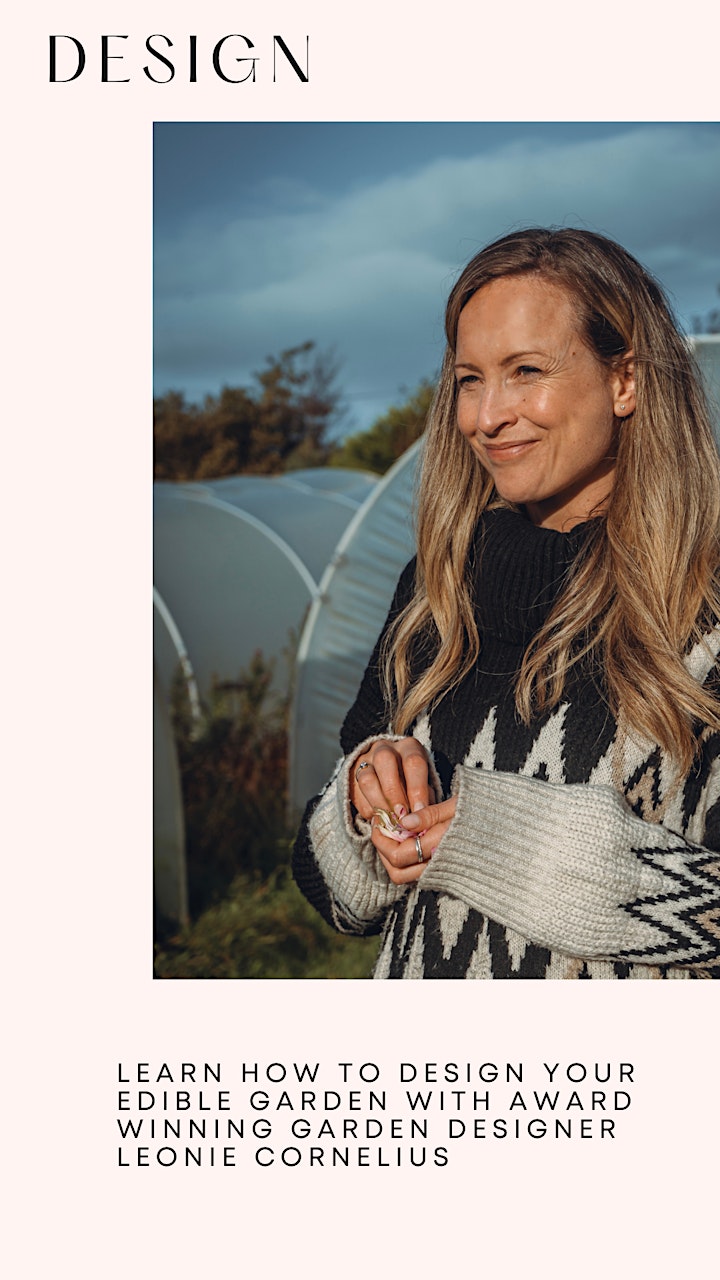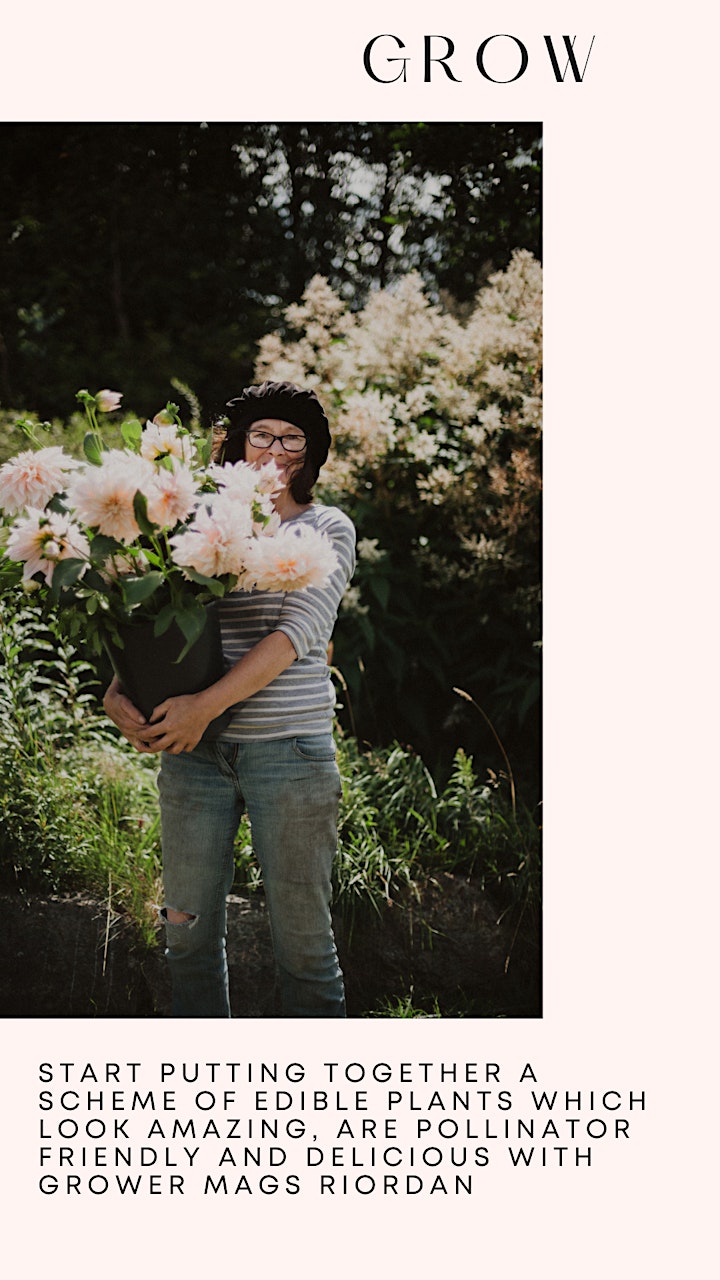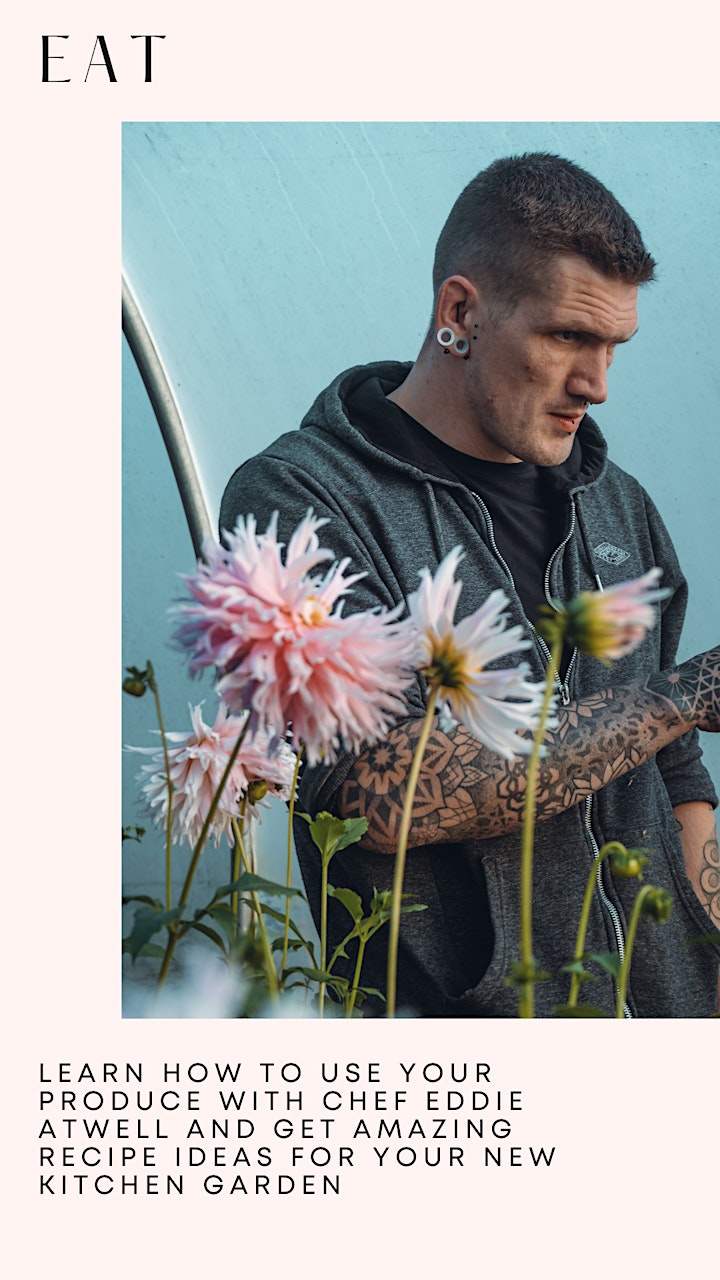 FAQ.
Q. Do I need a large space for this course?
A. The answer to this is absolutely not. Any small-medium back garden can become home to an edible eden and we can help you adapt and create something special no matter how large or small. In fact- the principles are the same whether you have a balcony or a field so we can find the best solution for you!
Q. Can I buy this as a gift for a friend?
A. Absolutely. Eventbrite does not offer gift certificates but of you puchase a ticket just drop us a note on corneliusleonie@me.com and we will send a gift certificate email to your chosen friend on the date of your choice congratulating them on their gift with all the relevant log in details they will need for the course.