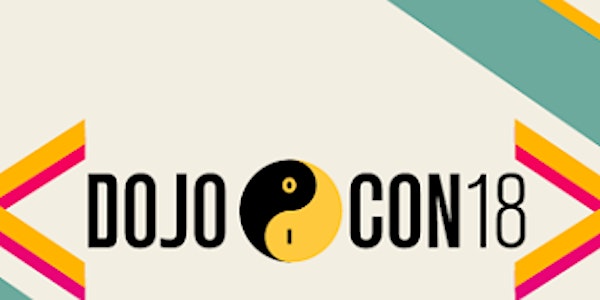 DojoCon 2018 Registration- Kilkenny 19th to 21st October 2018
When and where
Location
Newpark Hotel Castlecomer Road R95 KP63 Kilkenny Ireland
Description
Save the date for this year's DojoCon.
Book your place...
---
Friday 19th October
At the Opening Ceremony we will welcome visiting Dojo members & volunteers, speakers & sponsors. It will be held in the upstairs function room of our City's award winning Left Bank bar, located across from Kilkenny Castle. This event will have a number of speakers opening the conference, and will be followed by a celebration with canapés and refreshments.
Saturday 20th October
Who should attend? The workshops will be targeted at anyone aged 13 to 113, with an interest in technology.
A variety of 45 minute workshops and speakers are planned under the following themes:

1. Make It - focusing on invention, creativity and resourcefulness.

2. Design It - focusing on design and the use of technology for building club resources.

3. Code It - forum to get ideas on areas including Minecraft coding, Scratch, Unity, drone coding.

4. Create It - bring the code alive with Meet Edison, Raspberrry Pi, App Inventor, Microbit .

5. Share It - forum to share ideas/discussion points amongst our coding community.

6. Discuss It - On the main stage, themes include technology, diversity, STREAM, Education, Community.

7. Cosy Up to It - fireside chat with women in technology.
There will be workshops for all levels of mentors and parent volunteers in our Dojos . The workshops are also suitable for those interested in setting up their own Dojo or anyone with an interest in technology.
Click here to see the full Saturday program
And check out our latest press release here.
---
Sunday 21st October
Sunday will provide an opportunity to get all Ninjas (7-17 years olds) together for a fun filled Hackathon,

---
To assist with your travel plans book your accommodation on ie.hotels.com and use code "DOJOCON2018". This will give you 10% off your hotel accommodation, and is applicable to hotels in Ireland for the month of October. Must be booked by October 02, 2018.
Visit our website for more details: http://dojocon.coderdojo.com/