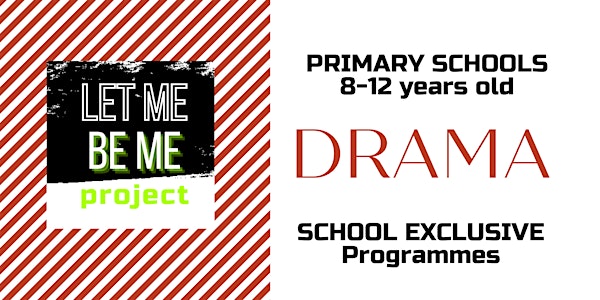 Drama Class / 6-7:00pm / 8-12 years old
FREE Drama Class with Cian / only 15 places available
Refund Policy
Contact the organiser to request a refund.
About this event
Drama can be fun for anyone, any age, and any experience! In these sessions we will have fun, play games, learn some new skills and most importantly, form new friendships and connections!
In our weekly zoom classes we do everything from storytelling to improvising, and as many games as we can fit in our shared laptop screens! But primarily, our focus is on getting people forging new, meaningful connections; something invaluable in these isolating times!
There are no wrong answers, no barriers for entry! Just turn up with a charged phone or laptop, an hour of your time and a positive attitude!
OUR TEACHER
Cian
Cian Ó Ceallacháin is a Drama, Art & Photography Teacher, Theater Director, and Playwright from Dun Laoghaire and the founder of Underdog Theater Productions.
He has developed an extensive collection of a variety of photography collections where he presents the beauty of life and theater. Photography helps him to catch the moment in time!
He has worked with organizations such as Drama Beans, Play Act Drama, Emerald Language Schools, An Cosan and has taught in schools and Third Level Drama Societies across Dublin.
His Theatrical credits include School for Dinosaurs, Aislings Seven (The Central Bank Heist), The Collector (In collaboration with Daniel Wade) and many more productions.
He is also a writer for the website Geek Ireland, a member of the Nerd to Know Media Podcast, and is the proud owner of an ever-growing collection of bow-ties.
Let Me Be Me 'Invest in Youth today for a better tomorrow'
While creating the LMBM project we had a one goal - to allow school students to extend their interests and friendship circle, while learning new skills. We are offering a variety of creative and social programmes which are evidence-based with excellent results from student's involvement.
Those programmes were chosen to provide a diversity of new skills for youth. The main objectives are to build confidence, improve social skills and expand knowledge on mental health. Students will benefit from the improved personal performance, ability to work in a team, understand themselves & different behaviours and feelings. While also experiencing new situations and environments and how to deal and adjust to them.
These programmes are run for 5 weeks period.
Please be advised this class is organised online throughout Zoom, computer access is required.
To keep up to date with our programmes, please follow us on https://www.facebook.com/letmebemeireland/
https://www.linkedin.com/company/let-me-be-me/?viewAsMember=true