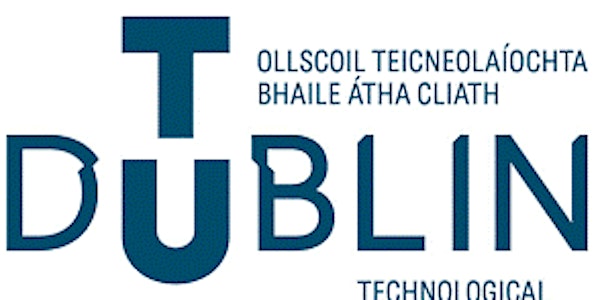 EDI Research and Practice Showcase 2022 - TU Dublin
An opportunity for colleagues, friends, and interested stakeholders to learn about EDI research and practice at TU Dublin.
About this event
Welcome to TU Dublin's 3rd annual EDI Research and Practice Showcase, hosted by the AIB Research Centre on Inclusive and Equitable Cultures.
Informal queries can be sent to Seán Henry at sean.henry@tudublin.ie
The programme for the showcase, taking place over two days, is as follows:
Thursday 27 January 2022
14.15-14.20: Introduction.
14.20-15.30: Gender, STEM, and Multimedia Technologies.
Moderated by: Sara Clavero
• How to Recruit and Retain Women in Computer Science. Alina Berry (Poster – 10 mins)
• CLICK: A mentoring approach to increasing female participation in Computer Science. Amanda O'Farrell (Poster - 10 mins)
• Gender (or sex?) differences in spatial abilities: why representation matters. Mariana Velho (Poster – 10 mins)
• DIAMOND: Revealing actionable knowledge from data for more inclusive and efficient transport systems. Ajeni Thimnu et al. (Paper – 15 mins)
• Future Makers Collective: Experiments in Collaborative Intradisciplinary Creative Practice. Deirdre Kennedy and Sinead McDonald (Paper – 15 mins)
15.30-15.45: Break
15.45-17.00: Gender, leadership, and institutional experiences
Moderated by Sara Clavero
• Why the 'Trickle-Up Effect' May Not Work in Practice: A Survey of Irish Legal Professionals and Professional Law Students. Caoimhe Kiernan (Paper – 15 mins)
• Trust Me I'm Your Leader: Investigating the Impact of Leader's Gender on Trust Perceptions towards Leader. Akanksha Lohmore et al. (Paper – 15 mins)
• A Conceptual Framework for Contextualizing Women's Subjective Career Success. Dan Zhang (Paper – 15 mins)
• Addressing Sexual Violence and Harassment at TU Dublin. Catherine Bolger (Paper – 15 mins)
Friday 28 January 2022
9.30-10.30: Race and higher education
Moderated by: Seán Henry
• Experiences of Black Minority Ethnic students in higher education in Ireland. Margaret Fingleton (Paper – 15 mins)
• Building MultiStories: Presenting a Framework to Diversify the Curriculum. Fionnuala Darby and Lindsay Dowling (Paper – 15 mins)
• Building Multi-stories, practical application of theoretical framework in Applied Social care. Zuzana Tesarova and Melody Chinenyanga (Paper – 15 mins)
10.30-10.45: Break
10.45-11.45: Pedagogy and Practice
11.45-12.00: Break
Moderated by: Seán Henry
• Educator handbook for designing inclusive entrepreneurship courses in higher education. Deirdre McQuillan (Paper – 15 mins)
• Development of a new TU Dublin programme for people with intellectual disabilities. Sylvia Healy (Paper – 15 mins)
• An investigation of the personality traits that could identify vulnerable young people who will be susceptible to undue influence by social media influencers (SMIs). Charles Alves de Castro et al. (Paper – 15 mins)
12.00-12.15: Closing thoughts.