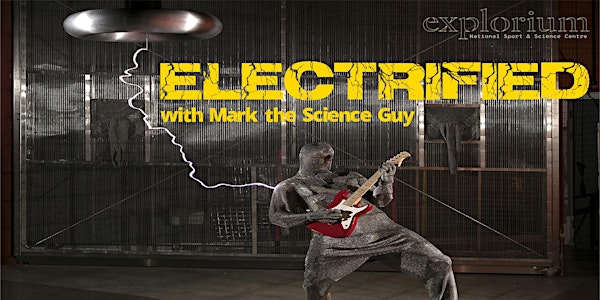 Electrified at Explorium with Mark the Science Guy
An online investigation of the Lightning that will blow your socks off!
About this event
Investigate the nature of electricity through interactive demonstrations with Mark the Science Guy becoming the Master of Lightning. Learn about electricity through the ages and the many inventions that power our world - and watch sparks fly as Mark attempts to control a million volts of electricity to turn thunder into rock 'n' roll.
During the show, we will explore the curriculum topics of static and current electricity, using simple demonstrations to introduce electrons, charge and forces.
How will it work? We will supply a link for you to stream this event into your classroom via YouTube. You can schedule the event at a time that suits you on your selected date.
Running time: 30 minutes
Recommended audience: 8+
This event is part of Science Week 2020, find out more here.