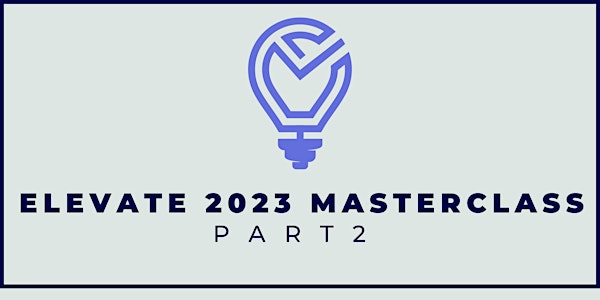 Elevate 2023 Masterclass Part 2
The Elevate Masterclass Part 2 walks you through 3 key steps in the process of setting and accomplishing any goal you want to achieve.
Date and time
Thursday, March 30 · 4 - 5am PDT
About this event
Want to achieve different results in 2023?
What results in your business (and life) would you like to elevate this year?
The truth is, WE are our own biggest obstacles!
WE are the ones who are keeping our foot on the brake and then wonder why we're
being held back and getting the same results year in, year out.
The good news is, you have the power to take your foot off the brake and finally discover just how far (and how fast) you are truly able to go!
Register now for FREE Access https://www.mindsetsuccessstrategies.com/elevate-2023-masterclass-part-2