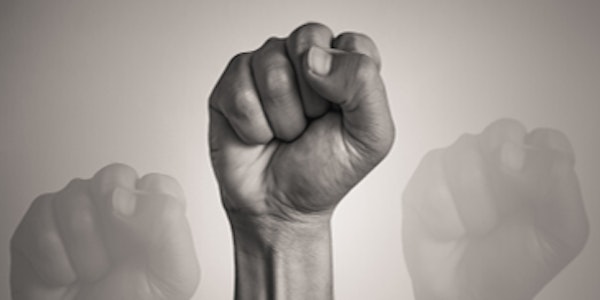 Embedding Social Justice in Learning
A morning symposium showcasing a number approaches in embedding principles and practices of Social Justice within teaching and learning
When and where
Location
University College Dublin Health Science Centre Belfield Ireland
About this event
Speakers include
Máiréad Enright - Reader in Feminist Legal Studies - University of Birmingham
Máiréad's (she/her) teaching and research is in feminist legal studies and critical legal theory, with a particular focus on law and religion. She has written on issues including reproductive justice, law reform and grassroots organising, illegality in social movements, responses to historical injustice and obstetric violence. She often works with and advises groups campaigning around reproductive rights and historical gender-based violence, especially in Ireland and Northern Ireland.
Dr Juman Simaan - Senior Lecturer in Occupational Therapy - Canterbury Christ Church University
Juman (he/him) has many years experience practising as an occupational therapist in hospitals, community settings, schools and colleges. He is passionate about applying 'occupational justice' ideas and praxis in working with disadvantaged communities, such as people seeking refuge and communities living under adverse socio-political conditions, such as military occupation and colonisation.
Dr Ernesto Vasquez del Aguila - Assistant Professor in Social Justice - University College Dublin
Ernesto (he/him) is a medical anthropologist and has worked in various higher education settings across Ireland, USA, the Philippines and Peru. He has published in areas of areas of sexual and reproductive rights; the health of sexual minorities; transnational migration; masculinity; sexuality and non-discrimination.
Dr Sindy Joyce - Postdoctoral Researcher and Human Rights Defender - University of Limerick
Sindy (she/her) is a Human Rights Defender (HRD) and postdoctoral researcher at the University of Limerick. Sindy's work on the lives of Travellers in Ireland is internationally renowned and she is member of the Council of State of Ireland. Her research addresses the original and important question of how anti-Traveller racism shapes young people's use of and movement through public space. Sindy was successful in winning the prestigious Irish Research Council Government of Ireland Postgraduate Scholarship Scheme with a top score of 95.5%.
Dr John Gilmore - Assistant Professor in Nursing - University College Dublin
John (he/they) is a Registered General Nurse and Inclusion Health researcher. They have practiced in the areas of Critical Care, Emergency, Sexual Health and Intellectual Disability amongst others and maintains a clinical contract. John views Nursing not only as a practice in healthcare but also as a praxis of Social Justice; as the largest healthcare workforce globally, Nurses can, and do, create great change to address structural inequalities and injustices in healthcare.
This event will be held on International Human Rights Day at the Health Sciences Centre in University College Dublin, Bellfield Campus; while simultaneously being hosted online. Please choose EITHER an online OR in person ticket option.
Refreshments will be provided for in-person attendees.
This event has been organised by the School of Nursing, Midwifery and Health Systems at UCD with support from the National Forum for the Enhancement of Teaching and Learning.