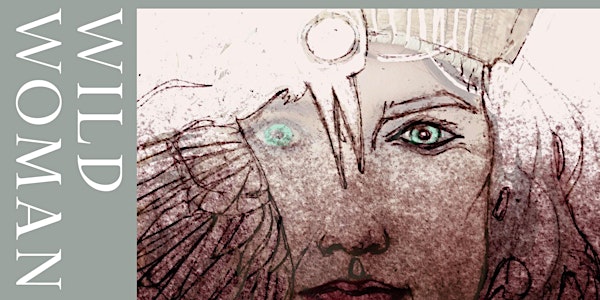 Embodied Archetype Workshop - Wild Woman
Awaken your Wild Woman
Date and time
Sun, 10 Oct 2021 11:00 - 18:00 IST
Location
An Sanctoir Ltd. An Sanctoir Ballydehob Ireland
Refund Policy
Contact the organiser to request a refund.
About this event
"Within every woman there lives a powerful force, filled with good instincts, passionate creativity and ageless knowing. She is the Wild Woman. She represents the instinctual nature of women. She is an endangered species" - Clarissa Pinkola Estés
WILD WOMAN WORKSHOP -Sunday 10th October 2021 11am-6pm
Price - €70.00
An Sanctoir, Bawnaknockane, Ballydehob, Cork.

A creative workshop exploring the raw energy of the WILD WOMAN through visualisations, movement, dance, sounding and singing. Led by actress, singer, theatre maker and healer Lewis Barfoot. Join Lewis for a guided journey through the body and voice to unleash your Wild Woman. Drawing inspiration from myths in 'Women Who Run with The Wolves".
This is an invitation to harness the raw energy of the Wild Woman for your own wellbeing, empowerment, fun, freedom and expression. Are you ready to meet yourself in all your colours, to speak your dearest truths, discover and unlock trapped energy within your body and spirit? Lewis will guide you on a journey to discover the raw energy of your Wild Woman. Once tapped into we can explore how to use it to sharpen our focus, clarity, help decision making from a greater place of authentic truth and power. These are empowering, beautiful days full of courage and play; suffused with ritual, healing and ceremony in celebration of the divine feminine experience.
WHO IS IT FOR? - If you are reading this, then it is probably for You. The workshop aimed at women, AFAB, female-identified, non-binary people and is trans-inclusive. We meet in confidence to journey together in sacred circle as a sisterhood. The work may may be therapeutic but it is not therapy. It does not involved any plant medicines.

PREP - You don't need to prepare anything. The workshop is limited 18 participants. Wear something you feel beautiful in and can move in, bring a water bottle, lunch, snacks, a pad or notebook and some pens pencils to write, reflect or draw with.
ON THE DAY - The workshop will include guided vocal and physical warm ups, group work, movement, free dance, sharing circles, singing simple folk songs, guided visualisations, writing responses and time to share and reflect in confidence with a circle of supportive female identifying people.
Testimonials
"The honesty and trust Lewis provides when working is beautiful"
"Such a transformative workshop and thank you for holding the space so well"
"You created such a special, warm & safe atmosphere"
"I felt a deeper connection to aspects of myself that I don't often connect with"
"I felt IMMENSE CALM. A lovely way to spend the day - wonderful to be with these women"
" I found today extremely rewarding for my sense of self and my personal journey"
Tickets
€70 (2 subsidised places available via my website)
Max 18 places
RSVP To reserve your place book via Eventbrite or from my website. https://www.lewisbarfoot.com/event-details/embodied-archetype-workshop-wild-woman

Refunds
If cancelled more than 7 days before workshop - 50% refundable
If cancelled within 7 days of workshop - £0 refundable (Unless you find someone to take your place)

Contact
lewisbarfoot@gmail.com
www.lewisbarfoot.com
http://ansanctoir.ie
COVID
Operating an inclusive vaccine neutral space. If you are sick please stay away.