Description
Night trade can often be seen as a negative side to a city, a time that is ripe with anti-social behaviour - but are we approaching this time of day with the wrong mindset?
'Too often, public officials view their city's nighttime existence with suspicion—as a sinister doppelgänger of its daytime form but with added sex and crime, sleep-spoiling noise, and sidewalks slicked with vomit. Even liberal politicians can have little experience with this twilight zone, given that they're often tucked up in bed by 10 p.m. It's the role of the night mayor to bridge this gap. The incumbent's job is to manage and improve relations between night businesses, residents, and City Hall.' - Feargus O'Sullivan for CityLab.

Several cities already have a night mayor like Melbourne and Amsterdam, is it time for Dublin to join them?

This is part of an event themed talk series that will run for the rest of 2016.
It is co-produced with Banter.
Learn more @ ThisIsBanter.com
---
DISCUSSION TOPIC:
Does Dublin Need A Night Mayor?

MODERATOR:
Jim Carroll, journalist with the Irish Times & founder of Banter

PANEL:
Nialler9

Niall Byrne is the blogger at the helm of the most-read Irish music blog Nialler9, where he writes about new music. He lives in Dublin, Ireland. Niall hosts a show on Dublin radio station TXFM every Thursday night at 10pm playing a curated selection of new music. He currently contributes music articles to the Irish Times weekly. He can also frequently be found DJing around Dublin city including Lumo, a monthly club night or hosting Nialler9-curated music events. Recently, Niall has been involved in music supervision and sync licensing with Avant Music Port curating music for digital media, ads, TV, films and in-flight entertainment with an emphasis on emerging Irish music. He is not affiliated with Niall Horan/Nialler of One Direction.
Roisin McVeigh

Fashion editor at @totallydublin, co-founder at @cheaptrickzine, marketing stuff at @frockadvisor. Roisin has a special interest in this topic and wrote the following on her site Cheap Trick...
'Recognising the intrinsic value of Berlin's thriving night economy, initiatives have been set up to aid the growth of the sector in the face of complaints from residents and increased property prices. The Club Commission was set up in 2000 to manage and preserve Berlin's club culture. As the organisation sees it, Berlin's night life has not only furthered the development of the music scene, but has spilled into other creative areas. On their website, this understanding is outlined: "Clubs, festivals and all cultural events in Berlin are laboratories for artists and producers. Yet, they are idea pools for creatives in fashion, film, gaming and modern art too. Every day, new connections are made, collaborations and projects created; niches fight their corners and new trends are set."'

Richard Guiney

Richard is CEO of DublinTown, Dublin City's Business Improvement District.
DublinTown, a collective of 2,500 businesses, promotes the city as a destination for shopping, socialising and doing business. It was established following a vote of city ratepayers in 2007 and was renewed following a second ballot in 2012.
Richard is widely published and has spoken internationally on issues of town centre development. DublinTown's work has been recognized and has received awards from peer groups, such as the International Downtown Association (IDA) and the Association of Town & City Management (ATCM). Richard believes that town centres will experience profound societal and economic changes in the first half of the 21st century when there will be a blurring of the traditional day and evening economies and cities face challenges relating to new technology, peak oil and a mobile workforce.
In 2014, he was invited by the ATCM to chair Purple Flag Ireland the award that recognizes excellence in management of the evening economy. He is currently the regional chair of ATCM Ireland. An Accountant and Tax Advisor by profession Richard has a keen interest in the arts and has served on the boards of a number of prominent arts organisations.
---
WHAT YOU WILL LEARN:
- Why Dublin might need a Night Mayor

- Cities that are thriving as a result of having a Night Mayor

- What could it mean for an events organiser?

- Is it a popular concept amongst local policy makers?

- How could we make it happen?
TIMINGS:
6:00pm - doors open + complimentary drinks
6:30pm - panel talk starts
7:30pm - panel talk ends
8:00pm - event ends
IN PARTNERSHIP WITH: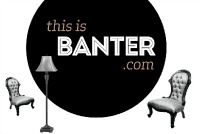 &