Event Information
Location
Wood Quay
Dublin City Council
Fishamble Street Entrance
Dublin
Ireland
Description
The world of festivals has evolved and grown rapidly across Ireland, becoming almost a right of passage for a younger generation, while catering to an increasingly varied demographic and breadth of tastes.
Today, more people come together to celebrate unique sounds, interests, and passions– from underground hip hop to health & wellness to multi-day outdoor festivals – thanks to the huge array of well targeted, niche events.
What's more, attendees and fans are enjoying personalised experiences as never before. Organisers are finding new ways to tailor packages and offer exclusive passes that cater to their audience's growing appetite for customisation and greater choice. Some organisers are even adding new categories to their events (think beer tastings and art exhibits at a music festival), to excite more people and boost attendance.
Technology is also reshaping the industry. Advances in data analytics and wireless technology vastly improve how festivals are planned and managed. Social networks have helped event marketing and promotions, as fans build communities of like-minded friends and share their excitement far and wide.
All of these trends drive significant growth in festivals around Ireland, and it's not going to slow down anytime soon. This panel discussion will delve into this topic.
This is the first event themed talk in a series that will run for the rest of 2016.
It is co-produced with Banter.
Learn more @ ThisIsBanter.com
June's event will explore 'The Science of Events'. You can register here for it.

---
TOPIC:
Festival Trends
MODERATOR:
Jim Carroll - Irish Times & Banter
PANEL:
JB - Strategic Director at Modern Green

Leagues O'Toole - Event Booker and promoter, Foggy Notions

Hugh Scully - Interlude Festival, Owner at Coppa, RFID & event technology representative

WHAT YOU WILL LEARN:
- What RFID technology is and how it is and will shape festivals.
- International festival trends.
- What Ireland's festival scene needs more of.
- What Ireland's festival scene needs less of.
TIMINGS:
6:00pm - doors open + complimentary drinks
6:30pm - panel talk starts
7:30pm - panel talk ends
8:00pm - event ends
IN PARTNERSHIP WITH: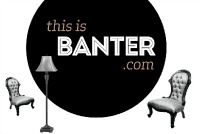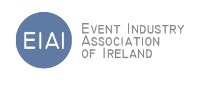 Date and time
Location
Wood Quay
Dublin City Council
Fishamble Street Entrance
Dublin
Ireland