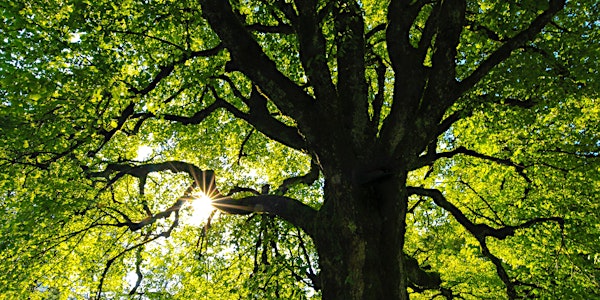 Everyday Solace: Nourishment, Connection and Community in Restless Times
Find wisdom and solace in a safe and supportive space at this Courage and Renewal® residential retreat in a beautiful setting near Dublin.
Date and time
Fri, 31 Mar 2023 17:00 - Sun, 2 Apr 2023 13:00 IST
Location
Dominican Retreat Centre, Dublin Tallaght D24 KA40 Dublin Ireland
Refund Policy
Refunds up to 30 days before event
About this event
"At the deepest levels of human life, we do not need techniques. We need insights into ourselves and our world that can help us understand how to learn and grow from our experiences"
- Parker J. Palmer
We live in restless times, globally, nationally and personally. The climate crisis, Covid 19, war in many parts of our world, escalating cost of living and injustice in its many guises impact most of us in one way or another.
Personally, we have all encountered losses, whether of health, relationships, career or how we once imagined our lives would be. When we find ourselves in challenging times, we can become disconnected from our inner wisdom and our needs for nourishment, connection and community become clearer.
We invite you to gift yourself the time and space in a retreat that offers an opportunity to listen to your inner wisdom in a supportive and confidential setting which will help you find everyday solace in these restless times.
What to expect
Courage and Renewal® retreats are based on the work of Dr. Parker J. Palmer and the Center for Courage & Renewal. They nurture supportive communities of reflection and practice to help us come alive with a renewed sense of purpose and facilitate us to cultivate the courage to overcome challenges, thus making a difference both in ourselves and in our families and communities.
In this retreat, we will come together as individuals and as a community in a way that honours both our solitude and our togetherness. We will maintain an intimate and confidential community with a maximum of 16 participants.
Everything is invitational in large and small group conversations, with time for journaling, reflection, listening, sharing and silence. We will draw on poems, stories, music and wisdom traditions to inspire our journey together towards wholeness.
The retreat will include clearness committees - a unique and valuable process that supports individuals to raise an issue or dilemma for discernment in a small and safe Circle of Trust ©
This retreat is suitable for anyone who would like time to reflect on their inner life and role in the world. If you are curious about or seek a more fully authentic life, then this retreat is for you!
Dates and times
Start:
Friday 31 March 2023. Check-in from 15.30 hrs UCT/GMT in time for 17.00 start
End:
Sunday 02 April 2023 at 13.00 hrs followed by lunch and optional Q&A session ending at 15.00.
The retreat is residential for all participants who should arrive in time to find their rooms and settle in before the first session. Timely attendance at all sessions over the weekend is invited.
Venue
The Dominican Retreat Centre is a not-for profit learning and retreat centre located in a beautiful setting south of Dublin City. There are spacious gardens with ancient trees, long walks, and a labyrinth.
Bedrooms are in comfortable single rooms with shared bathroom facilities. The Centre has free parking and wifi and a lift to all floors. Food is delicious and with notice special dietary requirements can be accommodated.
To get to the venue see https://domrc.ie/general.html
Dominican Retreat Centre, Tallaght Village, Dublin, D24 KA40, Ireland
Tel : +353 (01) 404 8189 / 404 8123
Email: dominicanretreats@gmail.com
Website: https://domrc.ie
It may be possible to extend your stay in the Dominican Retreat Centre in Tallaght.
Please check directly with the centre if you wish to do this.
Fee €430
The fee includes :
Skilled facilitation by two trained Center for Courage & Renewal facilitators.
All materials needed for the workshop.
Comfortable accommodation for 2 nights (Friday and Saturday).
Delicious meals (dinner on Friday and Saturday, breakfast on Saturday and Sunday, lunch on Saturday and Sunday and teas/coffees and snacks).
Eventbrite adminsitration fee.
The first 6 participants who register can avail of an early bird rate.
Registration and Refunds
Click link to register.
Payment can be made by credit or debit card.
During registration we will request some information about you and your needs.
If you cancel on or before Tue 28 Feb you will be given a refund, minus the administration fee.
If you cancel on or after Wed 1 Mar we can only give a refund if we get someone to take your place.
In the unlikely event that the retreat is cancelled by us, your fee will be refunded. Our liability does not cover cancelled travel or other expenses.
Facilitators
Patricia Hallahan and Barbara Reid who have trained with the Center for Courage & Renewal are your facilitators.
Patricia (Pádraigín) Hallahan, is a Dublin based coach, mentor, group facilitator and educator in personal development, spirituality, healthcare and development. Most of her career has been in international development working and living in Asia and in Africa. Patricia has 30 years' experience in senior management positions in public and not-for-profit organizations such as Concern, Trócaire, The Alzheimer's Society of Ireland and St James's Hospital. She retired recently as Director of Education, Research and Training at Our Lady's Hospice and now divides her work time between the Centre for Courage and Renewal and the Sacred Art of Living Community where she is on the leadership team for the International Anamcara Apprenticeship Programme. Patricia is one of seven sisters and sings with the Irish language choir, Cór Dubhlinne. She continues to grieve and grow following the death in 2020 of her life partner and best friend.
Barbara Reid, is a U.K.-based facilitator of Circles of Trust and belongs to the facilitator collaboration of the Center for Courage & Renewal based in the U.S. She worked as a university teacher and researcher in the social and urban policy fields from 1986 - 2007, leading vocational degree programmes and managing social action research projects for public services and third sector organisations. With a long-standing commitment to contemplative, collaborative and reflective practice, Barbara now works in private practice as a supervisor, trainer and retreat facilitator using reflective and contemplative approaches to support individuals, groups and organisations on their professional, personal and spiritual growth journeys. She tutored for the Centre for Mindfulness Research & Practice at Bangor University (Wales) for 5 years, and for the Mindfulness Association (Scotland) and the Association pour le Développement de la Mindfulness (France). She also facilitates for Healing Circles Global, hosting grief circles. In her spare time she enjoys working with textiles and playing folk music.
Additional information
The Center for Courage & Renewal exists to nurture deep integrity and relational trust, building the foundation for a more loving, equitable, and healthy world.
If you are unfamiliar with the work of Parker Palmer and the Center for Courage & Renewal, you might like to look at some books, for example 'A Hidden Wholeness' and 'Let Your Life Speak'. You will also find lots of information and resources on the website: https://courageandrenewal.org
If you have any questions about registration, the Circle of Trust approach or the Center for Courage & Renewal, contact Patricia Hallahan (+353 87 661 5729 / nealtru@gmail.com).