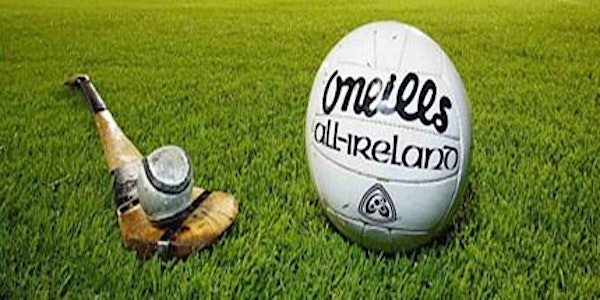 Experience Gaelic Games @ ECMP 2022
Location
St. Patrick's Drumcondra
Drumcondra Road Lower
Dublin
Ireland
Immerse Yourself In An Authentic Irish Experience
About this event
Experience Gaelic Games is all about having fun while immersing yourself in the very essence of Irish life and culture.
In Ireland our Gaelic Games, much like our music and dance, are part of who we are and what we do. At Experience Gaelic Games we give you the opportunity to come and experience this unique aspect of Ireland for yourself. This is one of the best things to do in Ireland.
Learn the ancient art of our stick and ball game "Hurling" – the oldest, yet fastest field sport in the world.
Play and learn about the most popular sport in Ireland, Gaelic Football. This is soccer, rugby, basketball and more all rolled into one.
The experience is brought alive by a wonderful team of passionate coaches. We will teach you the games, coach and instruct you in the skills, then have you playing mini-matches, taking part in team building activities or if you prefer you can sit back and watch whilst we organise a demonstration of how it is all done! For visitors – of all the things to do in Ireland – this is one not to be missed.