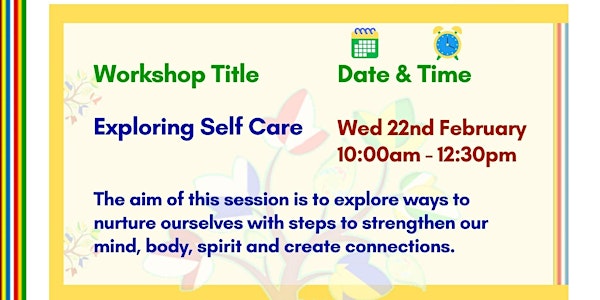 Exploring Self Care - MLM Recovery Education
Join us to for an interactive online workshop where we will be exploring self care in maintaining our wellbeing .
By Midlands Louth Meath Recovery Education
When and where
Date and time
Wed, 22 Feb 2023 02:00 - 04:30 PST
About this event
The aim of this workshop is to discuss & explore ways to nurture ourselves with steps to strengthen our mind, body, spirit and create connections.
Who can attend?
Open to anyone (aged 18+) with an interest in recovery education, mental health and well-being.