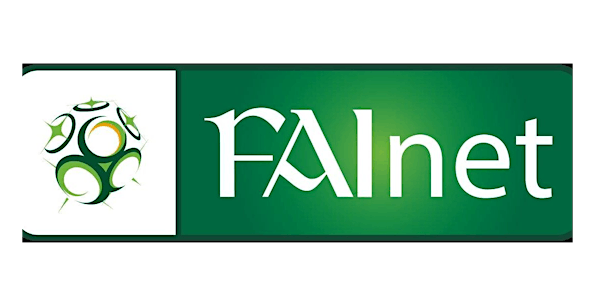 FAInet Open Webinar 2 - Player Registrations
This FAInet webinar will take you through all the steps needed for player registrations on the system for your return to football in 2021.
About this event
The FAInet Webinar Overview
All FAInet webinar participants will follow along as the FAInet team takes them through a real time presentation of the below. A live questions and answers text box will be available and visible to all participants.
1. Introduction to the FAInet System
2. Overview of FAI Rule Part C Rule 1.2 Eligibility Rule
3. How to complete the Step 1 Process – Registration of a Brand-New Player (First Issue) & Transfer of a Player (Free Agent/In-season).
4. How to Check the Applications you have submitted to your designated league.
5. How to Create Squads on FAInet for the 2021 or 2021/22 seasons.
6. How to Assign Players to a Squad.
7. Users will learn how to generate a Batch Registration Form & Filtered form
8. Users will learn how to upload a Completed Registration form in compliance with FAI Rule Part C Rule 1.2
9. In addition, users will be given a Question & Answer Session to cover any additional queries and additional functions that are available on FAInet.
Finally, all participants will be sent a link of the webinar recording after the live event has ended.
Should you require any further information please contact fainet@fai.ie
Webinar Rules
1. Please input your Club & Name as Username when asking a Question
2. Please keep questions on topic and related to FAInet
3. Please be respectful of other attendees and the people presenting the webinar