Event Information
Location
Camus Farm
Camus Farm
Ardfield
Clonakilty
Ireland
'Fair Days' are 2 outdoor concerts of contemporary folk music on the Sundays of the 2 Long Weekends of Summer. Early Bird Tickets on sale.
About this event
Field Kitchen Restaurant: open at 12, dine at 1pm
Coffee Dock: 3-9pm
Ron-D's Food Hatch: 5-8pm
Performances: 4-10pm
Fair Day 1: Sunday 5th June
8.30pm Lorkin O'Reilly
7pm I Have a Tribe
5.30pm O Deer
4pm Rita Lynn
Fair Day 2: Sunday 31st July
8.30pm The Fynches
7pm Billy Wylder
5.30pm Leevy
4pm Dreambeam
The Fynches
An unnamed project began over a decade ago in Ireland by young, budding songwriter and actor Ferdia Walsh-Peelo (Sing Street, Here Are The Young Men) and now renowned session guitarist Josh Hackett (Tadhg Griffin, David San Clair) as a busking act in Wicklow paying homage to the likes of The Rolling Stones and the Lennon & McCartney duo. Fuelled by a great love of the country and blues sounds, songwriting the melodic anthems of the late 60's was nothing short of natural to them as they shifted their focus to original music. In late 2019, drummer Cam Teehan of Dublin based band "of all living things" (Any Other City Records) began jamming with the group .
The Fynches were formed. A brand new act with something everyone can enjoy from their favourite time in music. Offering skilful multi-instrumentalists, memorable melodies, and a small peek into the past with a sound that'll leave the listener wanting more.
Billy Wylder
From the front-lines at Standing Rock to the archaic streets of Jerusalem, the Sahel Desert to Carnegie Hall, music has been the source of strength for Billy Wylder. The band features Avi Salloway (Bombino/Hey Mama) who has performed across five continents including concerts at Coachella, Newport Folk Festival, New Orleans Jazz Fest, Montreal Jazz Fest.
The music weaves together American folk and rock with sensibilities from the Sahara Desert, exploring new musical space akin to Devendra Banhart, Beck, and Tinariwen. Salloway's lyrics flow with inspiration from mythical songwriting hero Leonard Cohen, while threading together more abstract imagery reminiscent of Thom Yorke.
Billy Wylder has toured extensively, performing and collaborating with renowned artists including Jack Johnson, the Preservation Hall Jazz Band, Bombino, The Low Anthem, and Pete Seeger.

Leevy
Leevy (Amhlaoibh McSweeney) is an Irish Songwriter/Producer from the Cork Gaeltacht. His punk-infused Folk style began taking shape in his early teens, when he first sat in as a session guitarist for Cork Folk group The Thirsty Scholars, while in the meantime playing in local punk bands with his friends.
While attending a Music Technology course, he performed to hundreds nightly as frontman to a session band. He continued to write and produce throughout college.This culminated with him producing renowned Cork songwriter Ger Wolfe's 2020 release The Morning Star, working with artists Les Salamandas and Rosi Lalor, and releasing his debut ingle Set Me Sailing in March 2020. His latest release, On the Wall of a Friend Buried in an Avalanche, is set to be released on the 23rd of July to all streaming platforms.
Dreambeam
From diverse backgrounds with an eclectic blend of influences, DreamBeam's Margaret Kennedy/flute and Stephen Housden/guitar take us on an exciting journey in sound with an original repertoire that includes Celtic influenced melodies, acoustic funk, Latin rhythms and so much more.
Stephen ,who toured the world for many years as a member of Little River Band, and Margaret first met a few years ago at an informal music session in a West Cork pub. Realising they had a great musical chemistry they decided to work on some original tunes to record. Since they have developed a unique style and have released six tracks as DreamBeam and another three in collaboration with Stephen's band, Kings of Kudos. Their new single is an energetic Celtic Fusion track called Jiggin' Boogie.
Lorkin O'Reilly
Lorkin O'Reilly is a singer and songwriter who writes reflective narratives that fall naturally into the musical spaces he creates; warm, confessional sounds, with nods to traditional folk music.
He has released two albums and multiple EPs with Team Love Records (NY) gaining considerable recognition as a wordsmith who's songs amble with intent through the halls of memory; unafraid to lament, bear teeth, or poke fun as needed.
I Have a Tribe
The music of Patrick O Laoghaire. Based in Co.Mayo, he has travelled worldwide with his songs. He has taken part in the People festival (curated by Bon Iver), Sounds from a Safe Harbour, Other Voices, and opened shows for Lisa Hannigan, Villagers and Anna Calvi. Solo, O'Laoghaire performs at the piano, with improvised set lists and often changing arrangements.
O Deer
The musical project of Oisín Walsh-Peelo. Inspired by folk idioms, Oisín's music is mellow and delicate and draws from his diverse musical language. As a session musician (piano, guitars, harp, low-whistles and vocalist) he has toured worldwide with a wide range of artists and bands including Hudson Taylor, Gabrielle Aplin, Hannah-Grace, Villagers, Sun Collective and I Have a Tribe.
Since the release of his first EP 'O Deer', Oisín has played support for Hozier in the USA, Joseph (US), Departure Lounge (UK), among others. Now based in West-Cork, his debut album which is set for release in 2022.
Rita Lynn
Growing up in a musical household, singing has long established a place in Rita's heart. Influences include her own father, multi-instrumentalist/singer songwriter Jack, Swedish band Little Dragon, Nick Hakim, Erykah Badu, Amy Winehouse, and Nina Simone.
Now based in Cork City, Rita seeks to hold a space for audiences to unravel inward through her soulful set. Accompanied by delicate piano, Rita's vocals are led by emotional intuition, offering a stripped back performance of her originals.Drawing influence from nature, intimacy, movement, heartache and spiritual wonder, Rita explores her own experiences through song. Rita Lynn's debut EP will be released this summer, and will be available on all listening platforms.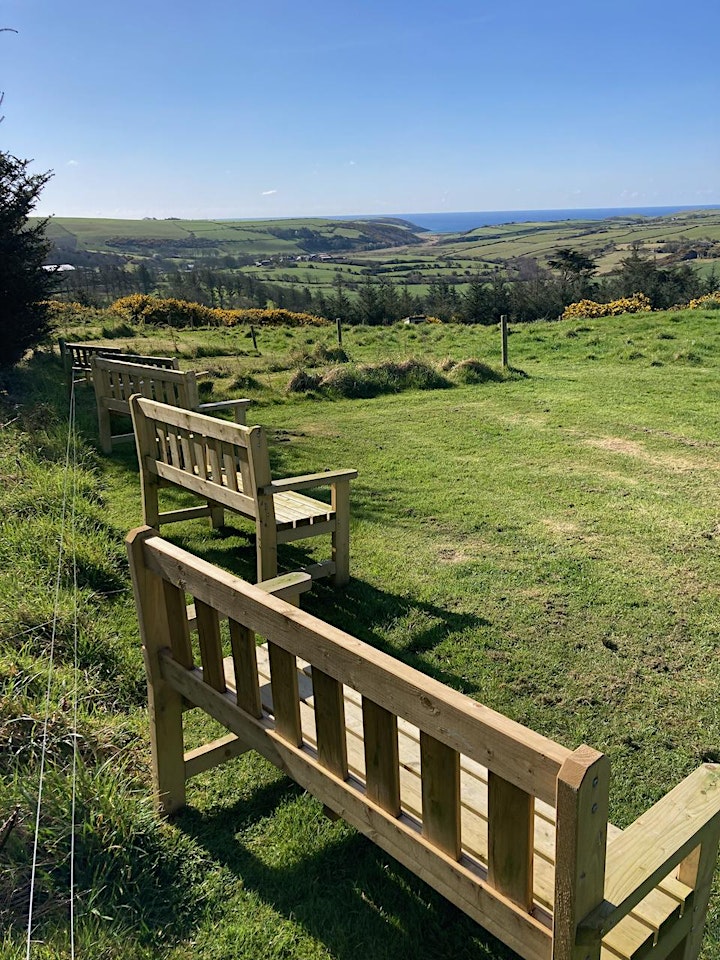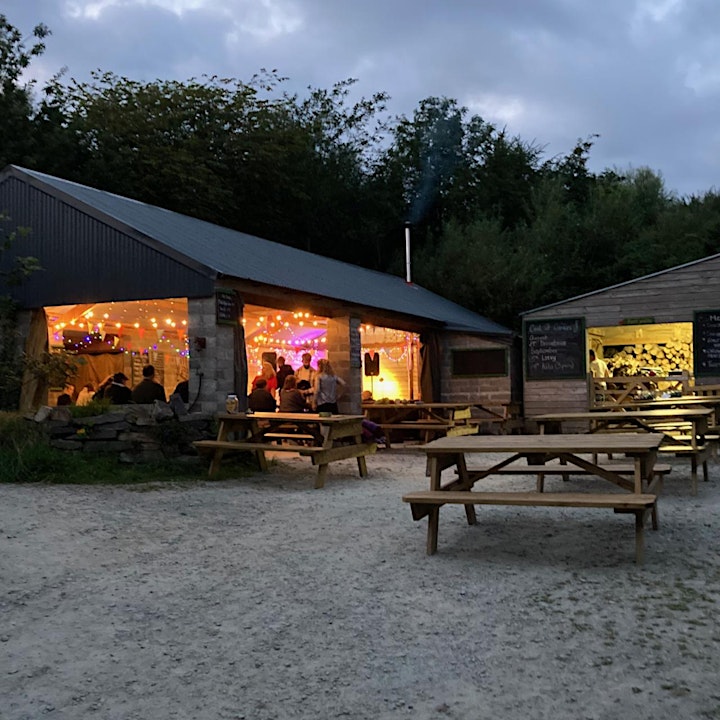 Date and time
Location
Camus Farm
Camus Farm
Ardfield
Clonakilty
Ireland
Refund policy