FALL Welcome Ceremony & INVENT Webinar: Network & Community for Startup
INVENT webinars for manufacturing PhD students present innovation & entrepreneurship concepts and best practices specific for the sector.
About this event
Today the EIT Manufacturing Doctoral School will welcome you to the FALL edition of the Innovation and Entrepreneurship programme. You will get info about the programme and you will have the chance to join the first INVENT webinar of the FALL 2021 edition. This webinar is run by Mark Birch, from AMAZON Services and it will focus on "Professional networking and community building from a startup perspective".
INVENT webinar series in FALL edition are 5 webinars for manufacturing PhD students and professionals presenting practical examples of how to include and manage innovation into manufacturing companies, such as tutorials on how to model production, how to simulate it in useful software tools and how to transfer these benefits into actual production and into the company (i.e. how to create value), and on the application of methods of condition monitoring of production infrastructure and design of predictive maintenance solutions. The webinars also target how to offer these new technological solutions in the market (i.e. what business model).
"Mark Birch is a community builder, software entrepreneur, and startup advisor. He currently works at AWS as a Principal Startup Advocate helping founders and technical teams on how startups successfully build and scale their startups on AWS. Previously, Mark was at Stack Overflow to launch their SaaS Q&A platform.
Mark is the author of Community-in-a-Box where he shares lessons from his time at Stack Overflow and his own community efforts. He founded DEVBIZOPS, a community for technology leaders. He also is the founder of the Enterprise Sales Forum, a global community of 25,000 B2B sales professionals to learn, collaborate & network. Connect with Mark at https://www.linkedin.com/in/startupmark/"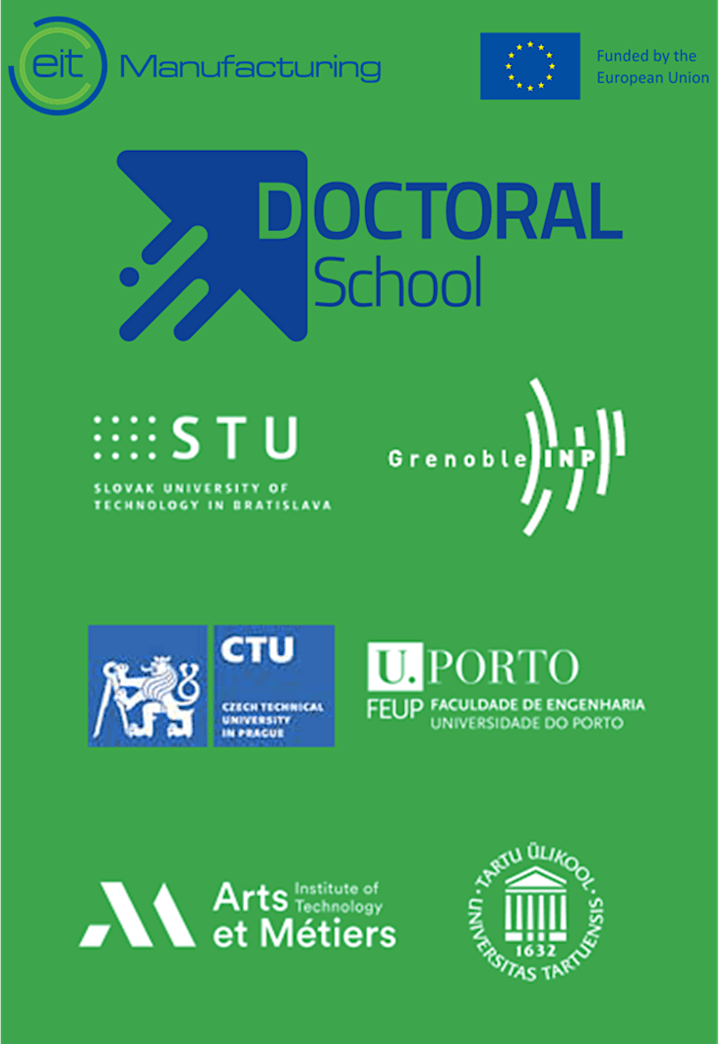 The EIT Manufacturing Doctoral School run an Innovation and Entrepreneurship programme, linked with international and cross-organizational mobility on top of PhD positions across Europe, through a consortium of six universities, as showed in the picture above. Checkout the EIT Manufacturing Doctoral School web page to discover main information : https://eitmanufacturing.eu/activities/eit-manufacturing-doctoral-school/
The webinars will be recorded and made available to the public. Joining the webinars you agree with the EIT Manufacturing privacy policy and data management, to share your contacts with the Doctoral School university partners, to the recording and sharing of the video: https://eitmanufacturing.eu/privacy-policy/
Organizer of FALL Welcome Ceremony & INVENT Webinar: Network & Community for Startup