Figure Drawing // A 4 Week Moring Course with Artist Sahoko Blake
About this event
Figure Drawing // A 4 Week Morning Course with Artist Sahoko Blake // starts Thursday October 28th // 10:00 - 13:00
SKILLSETS are delighted to welcome artist Sahoko Blake to BLOCK T Studios for a new Figure Drawing 4 week course. Over 4 x 3 hour sessions, and working with a live model, students will develop the skills and techniques essential in life drawing.
Each week there will be warm up sketches with gestural short poses, as well as focus on Skeletal and Head drawing systems. Composition and drawing with paint will also be covered under the expert guidance of the artist. This short course is suitable for beginners and also those looking to develop their skills and techniques.
COURSE FEE: €150
About the Artist:
SAHOKO BLAKE is originally from Tokyo, Japan. Where she already had a distinguished career as an underwater camera woman, artist and teacher to her credit prior to moving to Ireland 25years ago.
Her paintings and drawings of sea creatures and animal skulls comes from a deep contemplation passion for the natural world, and no more so than in her ' Bog Bodies' a collection of paintings and drawings of these remarkable finds in the Irish Bogs. Here she again skillfully portrays with a rich tonality the humanity of these bodies that have lain pressed in the peat for thousands of years.
Sahoko has exhibited extensively in Ireland and abroad, including The National Gallery of Ireland, Gormleys, The Royal Ulster Gallery, RHA Banquet & RHA Annual exhibitions.
Sahoko is a tutor on advanced drawing courses at National Gallery of Ireland since 2007 as well as life drawing classes in Alexandra college, South Dublin ETB Colleges and Royal Hibernian Academy.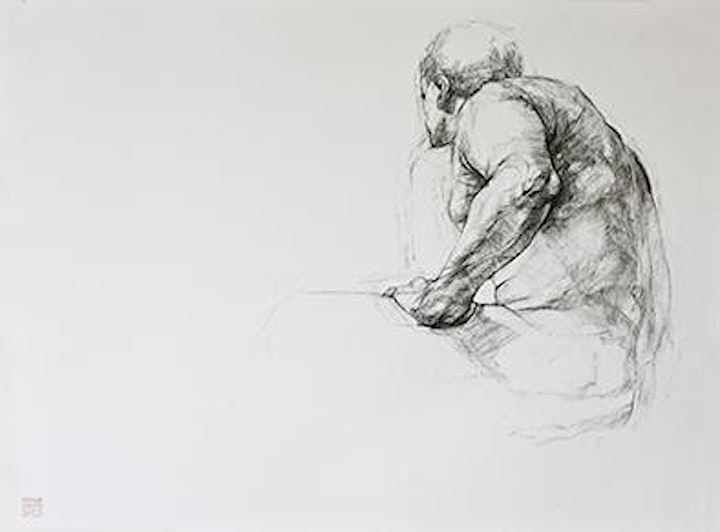 Organiser of Figure Drawing // A 4 Week Course with Artist Sahoko Blake
Skillsets offers a range of workshops & short courses from experts in Dublin's creative community. Learn directly from people who live & breathe their creative passion!
In the past year alone we've put on over 50 courses in subjects as diverse as screen writing, animation, projection-mapping, figure painting, pallet furniture building & more... Check out our current courses below.