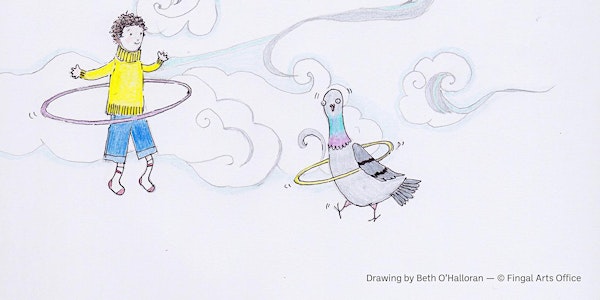 Free as a Bird!
Virtual Dance Workshop Age: 5 - 10 years Duration: 30 minutes An uplifting adventure exploring movement, music, space and play!
About this event
An uplifting adventure exploring movement, space, music and play! Facilitated by the exceptional Dublin Youth Dance Company, this creative dance workshop can be enjoyed in any family setting, indoors or outdoors. Liberate your spins, twists and jumps and prepare to dance your own dance! Register here to receive a Zoom invite to the virtual workshop on June 12th. Only one ticket required per household!
Dublin Youth Dance Company is Ireland's premier dance company for children and young people. This is an opportunity not to be missed.
This event is brought to you by Fingal County Council on the occasion of Cruinniu na nOg 2021. If you are having difficulties booking please contact: Julie Clarke, Youth & Education Officer, Fingal Arts Office, Fingal County Council, Email: julie.clarke@fingal.ie / www.fingal.ie. / www.fingalarts.ie