FREE INTERACTIVE SEMINAR: How to Learn Any Subject Successfully
Description
HOW TO STUDY ANY SUBJECT SUCCESSFULLY
Wednesday 24th April 2019, 7:30pm
ATTEND THIS INTERACTIVE SEMINAR TO FIND OUT:

What are the real barriers to learning?

What are some subjects harder to study than others.
The single source of all unwanted feeling and sensations and how it can affect your ability to learn.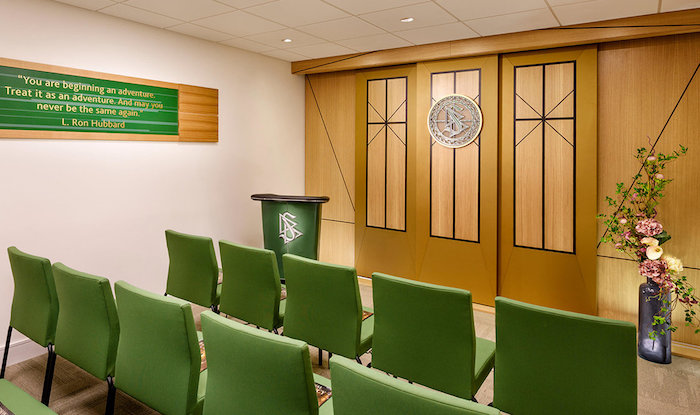 TALK STARTS AT 7:30pm IN THE SEMINAR ROOM


Complimentary tea or coffee
ATTENDEES MUST BE 18 YEARS OF AGE OR ABOVE.
For more information please call 01 541 8000 or
send an email to: contacts.dublin@scientology.net
---



MARCH - APRIL CALENDAR
• 13th March: How Stress Affects Your Health & Well-Being
• 20th March: Why We Only Use 10% of Our Mental Ability

• 27th March: Tired of Being Tired? How to Get Your Energy Back
• 3rd April: Learn the Secret of Positive Thinking
• 10th April: What Your Mind is Doing to Your Body
• 17th April: Overcoming Everyday Exhaustion
• 24th April: How to Study Any Subject Successfully


"You may have been taught that the mind, spirit and life are very difficult things to know about. This is the first principle of Scientology: It is possible to know about the mind, the spirit and life." - L.Ron Hubbard
---
Privacy Policy/Terms & Conditions
Your privacy is important to us and we will never sell, rent or give away your personal information you give us. When you register to attend an event you'll be asked to choose your preferences in hearing from us again. Read our Privacy Policy and Terms & Conditions here: www.scientology-dublin.ie/privacy-notice.html.
Normally we take photos and video at our events which may be used for our own promotional use (social media, website) and your registration confirms your consent to this use. If you object to this just let us know on the day of the event and we will take steps to ensure your preference is respected.
---
© 2019 Church of Scientology & Community Centre of Dublin is a Company Limited by Guarantee. Registered in Dublin, Ireland. Company number 606686. Address: Firhouse Road, Dublin 24, Ireland. Scientology is a trade mark and service mark owned by the Religious Technology Center and is used with its permission.