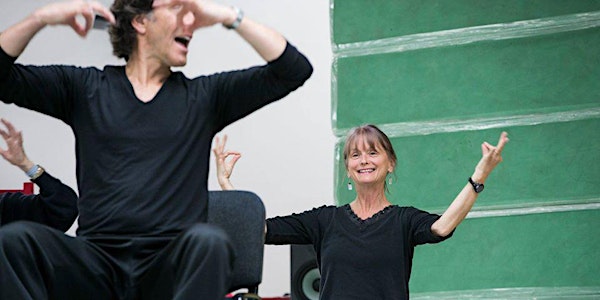 Free Trial Dancing Well with Parkinson's Friday Oct 7 | 1pm-2pm
Join us for an free exhilarating experience in dance!
When and where
Location
Dance Theatre of Ireland Bloomfields Centre George's Street Lower Dún Laoghaire Ireland
About this event
Join us for Dancing Well with Parkinson's, an Award-Winning activity taught by Dance Theatre of Ireland Artistic Directors and Founders Robert Connor & Loretta Yurick and offered with the support of the HSE National Lottery Fund and in association with Move4Parkinsons. DTI is part of the international Dance for PD programme, a world-wide movement to improve the lives of those living with Parkinsons.
This class puts music & movement together in a recipe for feeling wonderful! It will seamlessly guide you through a series of simple, modern and creative dance movements & exercises focusing on musicality, expression, rhythm and flow while improving your balance, fluidity, flexibility and strength. These dance sessions will empower you in a refreshing and enjoyable way.
IMPORTANT! Please read DTI Covid-19 Protocols for Attending Live Classes in FULL before registering. MOST IMPORTANT: At this time (September), COVID remains in the community--albeit reduced. In view of this, wearing masks in the building is discretionary in our classes and activities. We encourage using FFP22 Masks in the studio and in any indoors public spaces. We will continue to monitor the situation, and advise participants accordingly. We will also continue with Symptom Check Forms before each class. Dressing rooms remain closed, please arrive ready for the class.