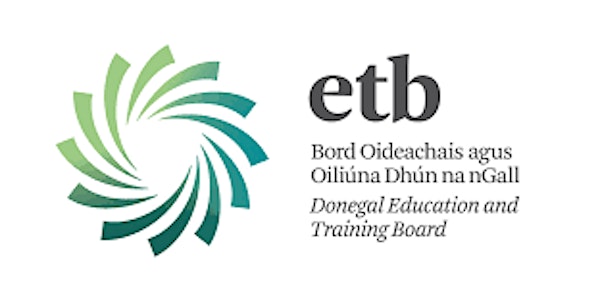 Further Education and Training (FET) Service Recognition of Prior Learning
Donegal County Childcare Committee are facilitating an information session by Donegal ETB on Recognition of Prior Learning (RPL).
About this event
What is RPL?
Recognition of Prior Learning (RPL) is a process whereby the learning you have gained through workplace experience and training may be counted and given credit towards a relevant QQI formal qualification that is equivalent to your learning.
You will not have to sit in a class. Although, additional support workshops may be scheduled online or in a local venue, if necessary. This could save you time and money while allowing for flexibility to continue working.
Would you like to receive a qualification for all that you know and do?
You can achieve this by demonstrating and/ or proving learning through an interview and/or through compiling a portfolio of evidence matching your knowledge, skills, and competency to the range of learning outcomes as per QQI Major/ minor awards.
What would I have to do?
Evidence is submitted for accreditation in the form of a portfolio and will include some or all of the following: CV, questionnaires, certificates, employer references, job descriptions, work/life experience, samples of work/workplace documents, discussions, skills demonstrations and/or written work.
Support:
A Donegal ETB Mentor will be available to guide you in producing your portfolio of evidence that will aim to show that your learning matches the learning outcomes of whatever QQI award standards you are aiming to achieve.
RPL is a fast-track process to a qualification for experienced workers:
It usually takes 10-12 hours per minor award (module), but this can vary depending on your time, the module, and the evidence required.