A, B , C Hill Walks, Rambles & Short Walks , every Sunday during and adhering to Covid 19 restrictions
About this Event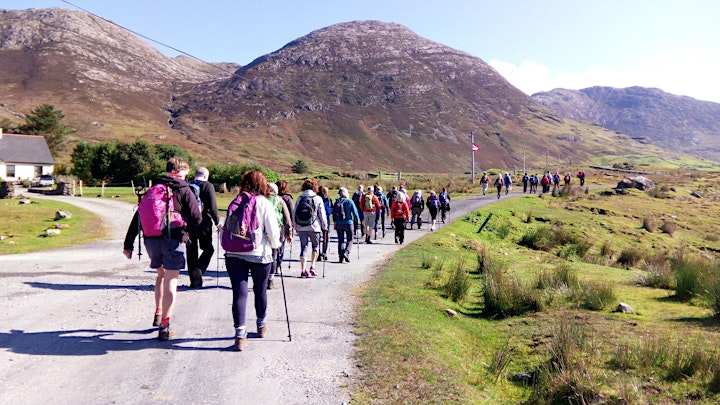 Maximum 15 per Hill Walk, 15 per Ramble and Short Walk. All walks must be booked in advance. It is not possible to show up on the day . Details of the walks and meeting point + leaders name will be updated by the Wednesday before the walk on the GWC Website. Walk descriptions will be on The Website so please make sure you register for the correct walk. Last booking will be on the Friday at 7pm before the walk. First-come, First- served basis. Anyone who books and fails to notify the leader in advance with a valid reason not to cancel will not be allowed to participate for the following 3 walks.
Climbing and Rambling are activities that can be dangerous and may result in personal injury or death. All walkers should be aware of and accept these risks and be responsible for their own activities and involvement ( Mountaineering Ireland ) Contact: info@galwaywalkingclub.ie Website:https://galwaywalkingclub.ie
On registering for the walk this is accepting the above rules and you will not be requested to sign in again at the beginning of the walk. Also please ensure you are fit for the walk you are registering for.
Covid - 19 Participation Declaration
Have you travelled outside of Ireland in the past 14 days? Have you had any symptoms of Covid-19 in the past 14 days?. Have you been in Contact with anyone who has Covid-19 in the past 14 days. If you answer yes to any of these questions , please DO NOT register or attend a walk.