Generate an Additional Revenue Stream : Design Food Tourism Events in Mayo
Suzanne O'Brien will expertly guide you through how to and why a focused event could potentially enhance your business profile & earn money
About this event
How to Create an Event to Attract Food Tourists
Join us for this FREE training session on How to Create an Event to Attract Food Tourists to Co.Mayo
Why?
Food & drink are an essential and growing part of tourism in Ireland with visitors searching out unique and memorable food and drink experiences. This practical session will focus on food-related foraging, tours and festivals, providing you with a useful 'How To' guide.
What's involved?
This is a 3-hour interactive online training session where you'll learn:• The sort of food tourism events that might support your business• How to run a food / drink festival and event including: Idea generation; Event considerations; Pricing; Promoting your event; Post event analysis.
Examples and Best Practice will be shared from both Ireland and overseas destinations.
Who's it for?
Mayo food & drink producers (strictly reserved); 3 hour workshop
Take the opportunity to:
• Raise your profile with other Mayo Food & Drink producers
• Talk to other like-minded people about your ideas
• Develop practical approaches to increase your revenue.
👍 There is no cost to you, it's a FREE training event.
🌴 Take the opportunity to gain more knowledge and a fresh perspective on what is possible
📅 Build time into your work schedule to focus on considering new ideas for your business
😃 Meet new people and expand your connections!This session will be delivered by Suzanne O'Brien, Shore Tourism, who has worked in tourism for over 20 years. She has a wealth of experience having worked with tourism businesses, food producers, food trails & tourism destinations and brings all of this experience to this interactive session.
This session will be delivered via Zoom (with time for ☕ breaks!)
Participation is strongly encouraged!
Please have paper and pen at the ready for taking notes, although the presentation can be emailed to you after the training if you wish.
For Mayo Food and Drink producers Only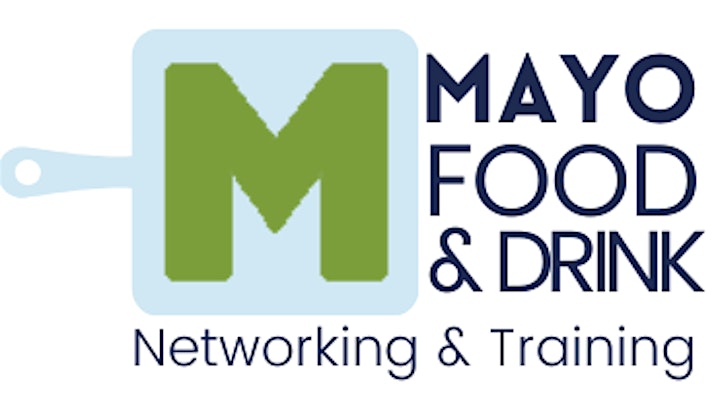 Organizer of Generate an Additional Revenue Stream : Design Food Tourism Events in Mayo