Get Testing with tSQLt

Tuesday, 10 March 2015 from 18:30 to 20:30 (GMT)
Event Details
 Get Testing with tSQLt
 tSQLt is a testing framework that is designed to help you write
repeatable, isolated tests against your database code. In this session
we will briefly examine the goals of testing, where it can be used in an
automated deployment pipeline, and introduce you to the tSQLt
framework. We'll show you how to design and write tests to enforce
standards, check calculations and other DML operations as well as check
exception handling. You will see how a real world refactoring task can
be tested in a repeatable manner. Learn how you can incrementally write
tests that help you build higher quality code and minimize the
introduction of errors against your existing objects.
If you want to chat to steve about the testing framework or DLM he is available at the venue from 5:30pm.
meeting for drinks in the bar after the event ;-)
 
Speaker's bio: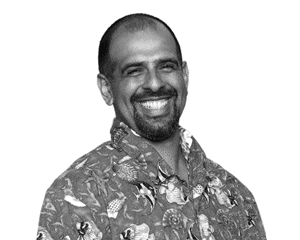 Steve Jones
http://www.sqlservercentral.com/
Steve Jones is a Microsoft SQL Server MVP and has been working with SQL Server since version 4.2 on OS/2.
After working as a DBA and developer for a variety of companies, Steve co-founded the community website SQLServerCentral.com in 2001. Since 2004, Steve has been the full-time editor of the site, ensuring it continues to be a great resource for SQL Server professionals. Over the last decade, Steve has written hundreds of articles about SQL Server for SQLServerCentral.com, SQL Server Standard magazine, SQL Server Magazine, and Database Journal.
Steve will be running a DLM Training Workshop featuring Database Continuous Integration on Tuesday from 9:00am – 5:00pm. Spaces are limited and recommended for those using Redgate tools. More info.
When & Where

Hilton Hotel, Charlemont
2 Charlemont Pl
Dublin
Ireland


Tuesday, 10 March 2015 from 18:30 to 20:30 (GMT)
Add to my calendar
Organiser
The SQL Server Ireland User Group was founded in 2006 to foster & grow the Irish SQL Server community while providing networking opportunities & sharing experiences using SQL Server.
This group is a local chapter of PASS - The Professional Assosciation for SQL Server (www.sqlpass.org)
Meetings are held most months, usually in the evening of the first Tuesday of the month. We do collaborate with others to support larger conference events from time to time; including the highly successful SQL Saturdays.