Description
GONG TRAINING WITTH GONG MASTER SLAWOMIR SOWKA (BASIC)
Gong playing and gong baths lead to creative and healing body-mind states and help to develop your practical intuition through establishing a closer and practical rapport with the Higher Self. The creative flow and the connection to your practical intuition, the reading and understanding of vibrations and resonances, are an integral part of sound healing.
In this training, developed over 15 years of sound and energy healings, you will learn playing skills and methods, experiment with different gongs and play for others, both one on one and in gong baths. At the end of it, everybody is able to give a healing and purifying gong bath.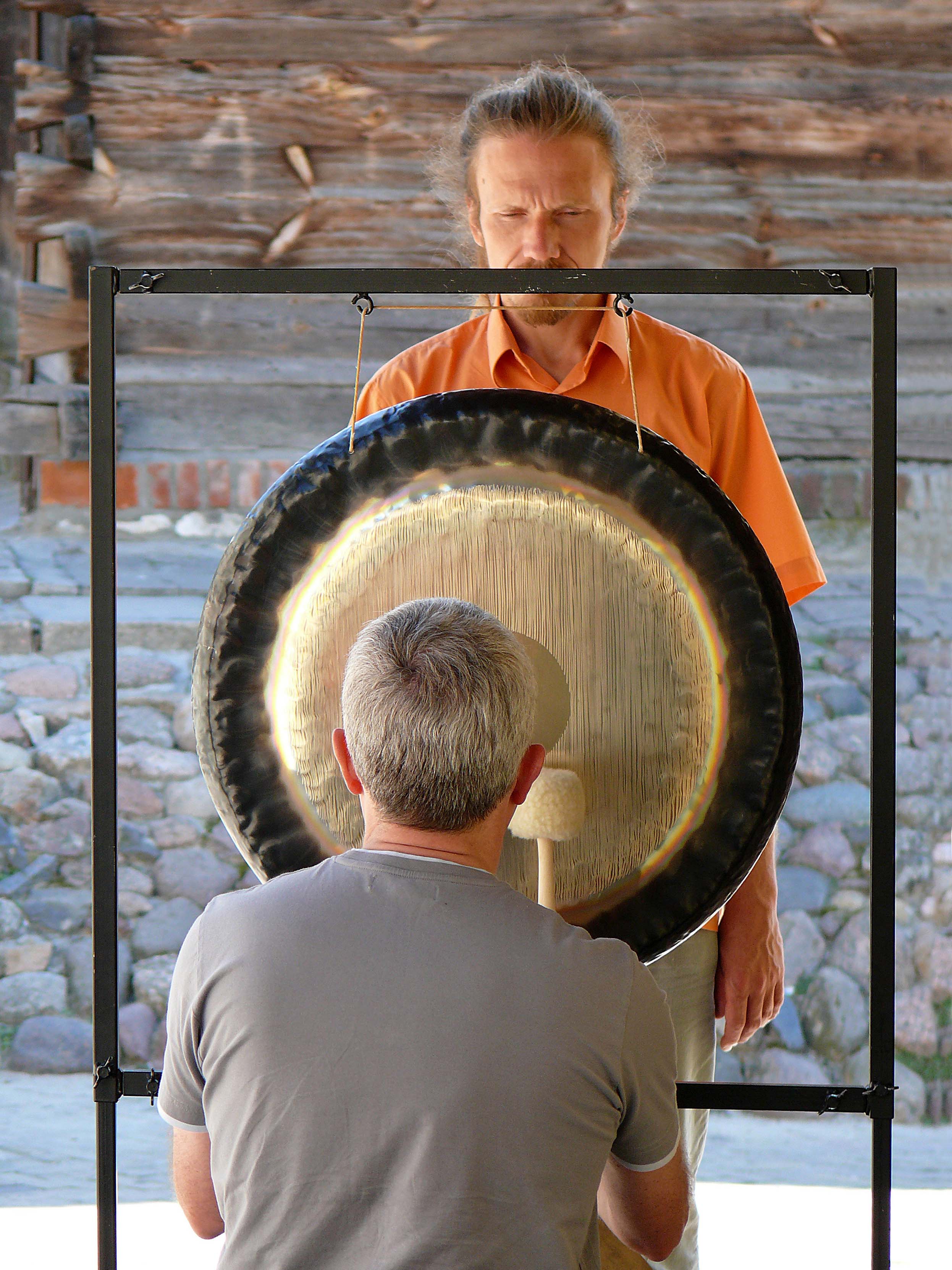 TRAINING INCLUDES:

- the art and craft of gong playing, learning and practising different techniques
- giving a gong bath: sound journeys, criteria for effective gong baths, tips for self-evaluations

- creating powerful visualisations, healing and grounding meditations with the gong
- planetary gongs and their effects
- effects of gong sounds on different levels, syntonic music
- practising energy reading and practical intuition, structured exercises for practical intuition
- aura clearing with the gong
- basics of overtone singing (one technique)
- practical DOs and DON'Ts while giving a gong bath
Please do bring your own gong if you have one and let us know that you bring your own one
CERTIFICATED TRAINING

Qualifies you to work with sounds for your self-healing, to help your friends and family and to facilitate gong baths.
This is the BASIC Gong training. The INTERMEDIATE Gong training will be 12-15. Nov. 2020 (same venue).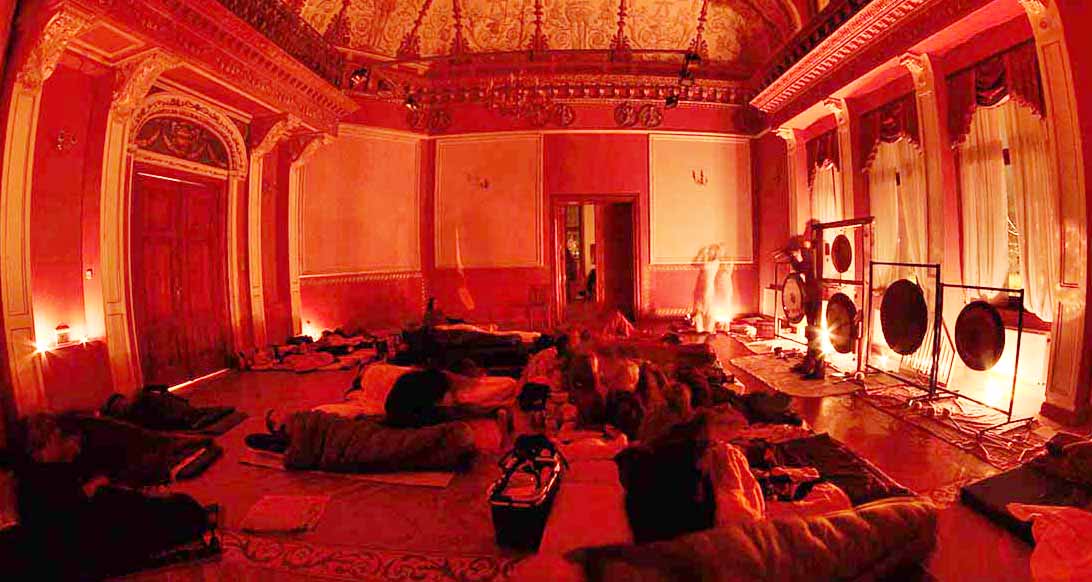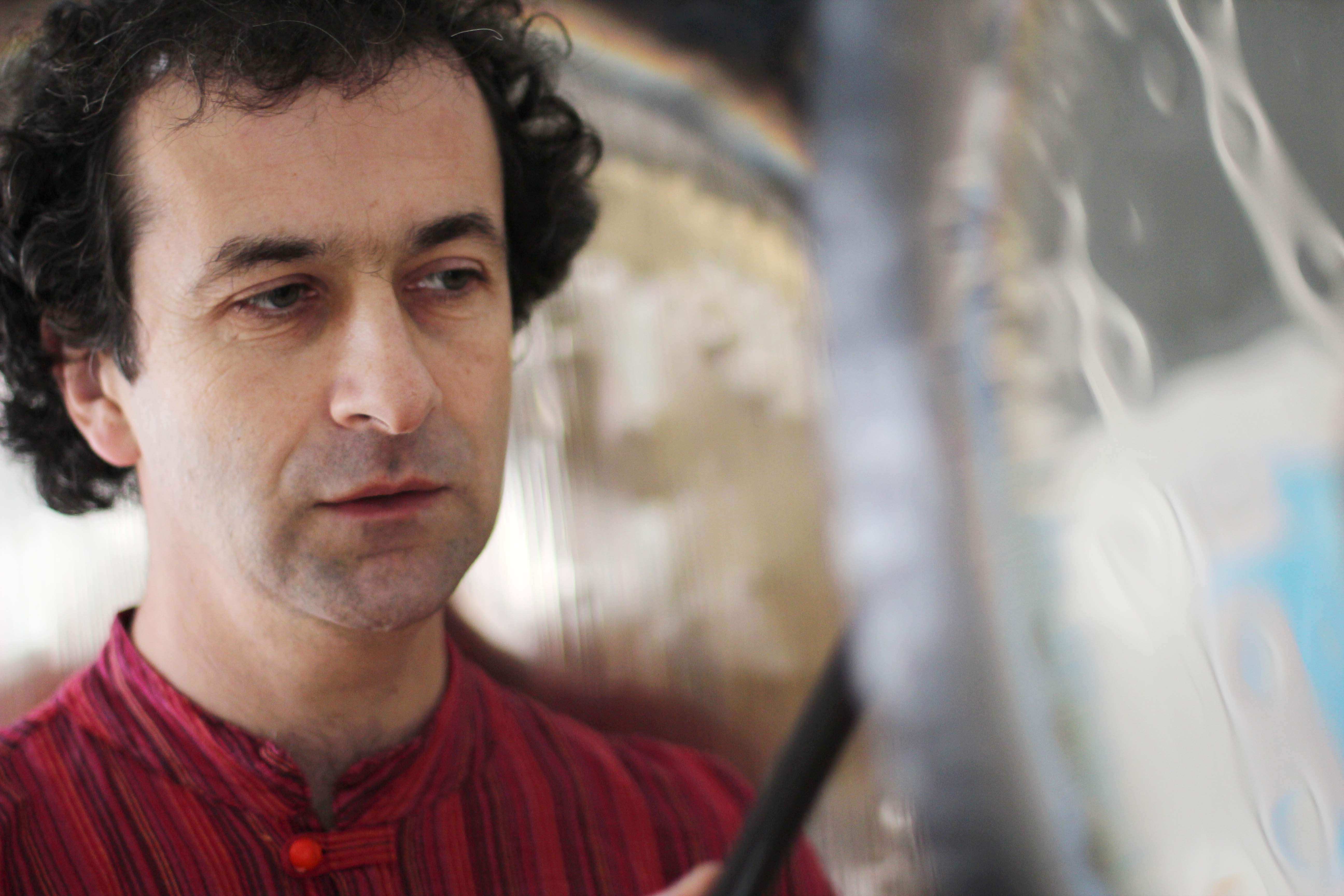 Slawomir Sówka, Ph.D. – gong master and energy healer, led projects in cancer and allergy research at the Rockefeller University, the encounter with gong maestro Don Conreaux in a New Yorker cafe became the starting point of 15 years of experimenting and working with the diversity of the gong sounds and its effects on the human energy system, rhythm, improvisation, overtone singing and energy healing.
He realized musical projects with Don Conreaux, the world-famous harpist and composer Monika Stadler and the Syrian multi-instrumentalist Bashir Mirzo, recorded two CDs and is certified TaKeTiNa rhythm teacher, with bases in Vienna and the Austrian Alps he leads gong baths, rituals, gong trainings, family constellations, intuition trainings and individual energy healings in Austria, Germany, Italy, Poland, the US and Spain, his natural, strong connection to the soul from early childhood allows him to support others in their personal growth.
---
Dates & Times: 7th - 10th Nov 2010 - 10am to 6pm daily
Training Fee: EARLY BIRD €390 till 16th Oct. // after that full price €450
If you can't attend all 4 days you might be able to attend the 1st and 2nd day. The course fee does not include accommodation or meals.
---
For bookings & further information: simone.meschnig@academyofsoundhealing.com
Secure your place to avoid being disappointed later.
Book with a deposit of €35/ €45. Please contact Simone to book your place now!
Cancellation policy: 50% refund of the full fee (less the Deposit) will be given for cancellations requested 15 days before the first day of the scheduled training, less an administrative charge.
No refunds will be given after this date or for no-show on the days of the scheduled training.

If the cancellation is given 14 days before the training and the full fee hasn't been paid yet the remaining amount needs to be paid.
If you can't attend the training you may send a substitute.
_______________________________________________________________________________
GONG BATH + RITUAL OF SELF-EMPOWERMENT
Sat. 7th Nov & Mon. 9th Nov- 7.30pm, "Chapel of Ease", Dublin 4

Price: Gong Bath & Ritual: 35 €, Gong bath only 20 €
What to bring: water bottle, pillow, blankets and bedding for a comfortable stay, you will spend most of the time in a lying position
________________________________________________________________________________