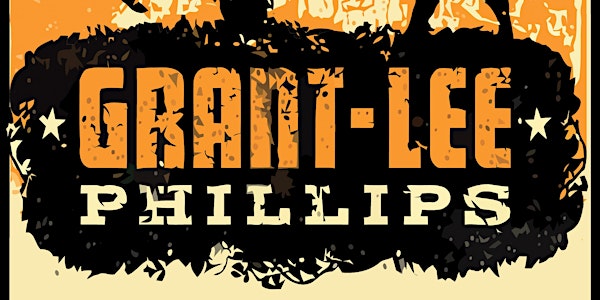 When and where
Location
Cyprus Avenue Caroline Street Cork Ireland
About this event
In a career defined by risk and reflection, Phillips only just recently took on the biggest gamble of his life…and with the wager comes The Narrows.
The tension between past and present, foundations and freedom, embodies nearly every song on The Narrows. The elliptically rolling, marimba-laced "Cry Cry" sings out from the perspective of one who's ancestral home and culture has been lost. "Same people said that I was godless, same people showed me how to pray," Phillips intones wearily, but with pronounced determination, "same people with a pen or a rifle, same people took it all away." Riding in on a mid-tempo three-finger banjo roll, "Rolling Pin" turns the focus to the more quotidian, presenting a sonic scrapbook of Phillips' early misadventures with his wife."Heart don't fail me now," he prays, looking back at the fractured exhilaration that somehow congealed into something solid.
The Narrows' depth of subject matter, starkly dynamic performance, and uncluttered poetry put Phillips' gift as a vocalist – as translator and living vessel of these ideas – to the test. His burnished tenor rings simultaneously confessional and confident, bringing an off-hand candor to his songs heaviest moments while imbuing the smaller moments with palpable awe. Occasional overdubs – keys, pedal steel, fiddle – enrich the song's textures without detracting from the absorbing immediacy of the performances. Having access to Dan Auerbach collection of museum-quality vintage equipment (much of which has also been heard on records by Auerbach's band the Black Keys) didn't hurt either…and, cementing The Narrows' Nashville bona fides, drummer Jerry Roe's dad Dave, who played bass with Johnny Cash for eleven years, dropped in to add upright to the gently propulsive "No Mercy In July."
Thus far, Grant-Lee Phillips' new home has lived up to its promise, the change of scenery producing an evocative, profound record that extends the city's legacy of homespun craftsmanship and off-the-cuff recording methods. "True to his word," Phillips concludes, "Jerry Roe turned me on to this other Nashville, which I suspected might exist – the kind of creative community I was yearning for. There's a reason that Bob Dylan and Neil Young were drawn here to make seminal albums…but wherever you're coming from, music has a way of transcending a lot of boundaries. It needs no passport, but if it did, it would have a stamp from every place on the green earth…."
FAQs
Are there ID requirements or an age limit to enter the event?Strictly over 18's.  ID required.  R.O.A.R.
Can I buy physical tickets over the counter?Yes, at Old Oak, Oliver Plunkett Street