Description
Two of Ireland's leading professional trainers are coming together for 'Grow Your Business 2018'.
On the 18th January, Marc Thornton and Peter Turley will present 'Every Professional's Guide to Marketing and Sales' - Best practice from inception to contract.
Discounted Early Bird Tickets available until 12th January 2018.
Marketing Topics
- Demystify marketing - what you need to know
- Devise effective marketing objectives and strategies
- Outline a Marketing Action Plan for your business
- Top 5 effective and low - cost marketing tools
- Digital marketing - how to use digital and social media
- LinkedIn - getting the most out of this free marketing tool
- Top 10 marketing ideas for professionals
Sales Topics
- Identify the Prime Buying Motive
- Selling the Why?
- Present price properly
- Negotiation skills
- The "Green Pen" strategy
- Closing with confidence
- Top 10 selling tactics for professionals
Marc Thornton is one of Ireland's leading trainers in marketing and customer care. As MD of DTA Marketing, he has assisted over 500 companies with their marketing and over 2,000 annually attend his training workshops. Marc was previously head of marketing with Superquinn, Deloitte and Securicor. He was elected a Fellow of the Irish Hospitality Institute and specialises in the service sector, working with professional firms, hospitality outlets and firms challenged with communicating their message. Marc has also published a book called "Winning Lifetime Customers"
Peter Turley is a sales professional of almost 30 years having worked in various industries. It is this vast experience that has led Peter to develop his techniques that will challenge the way you think about sales. His acclaimed approach is not just about selling, it's about the Psychology of Buying. Peter will walk you through his critical behaviours to ensure you sell with success, time and time again.
"You don't close a sale, you open a relationship if you want to build a long-term successful enterprise." - Peter Turley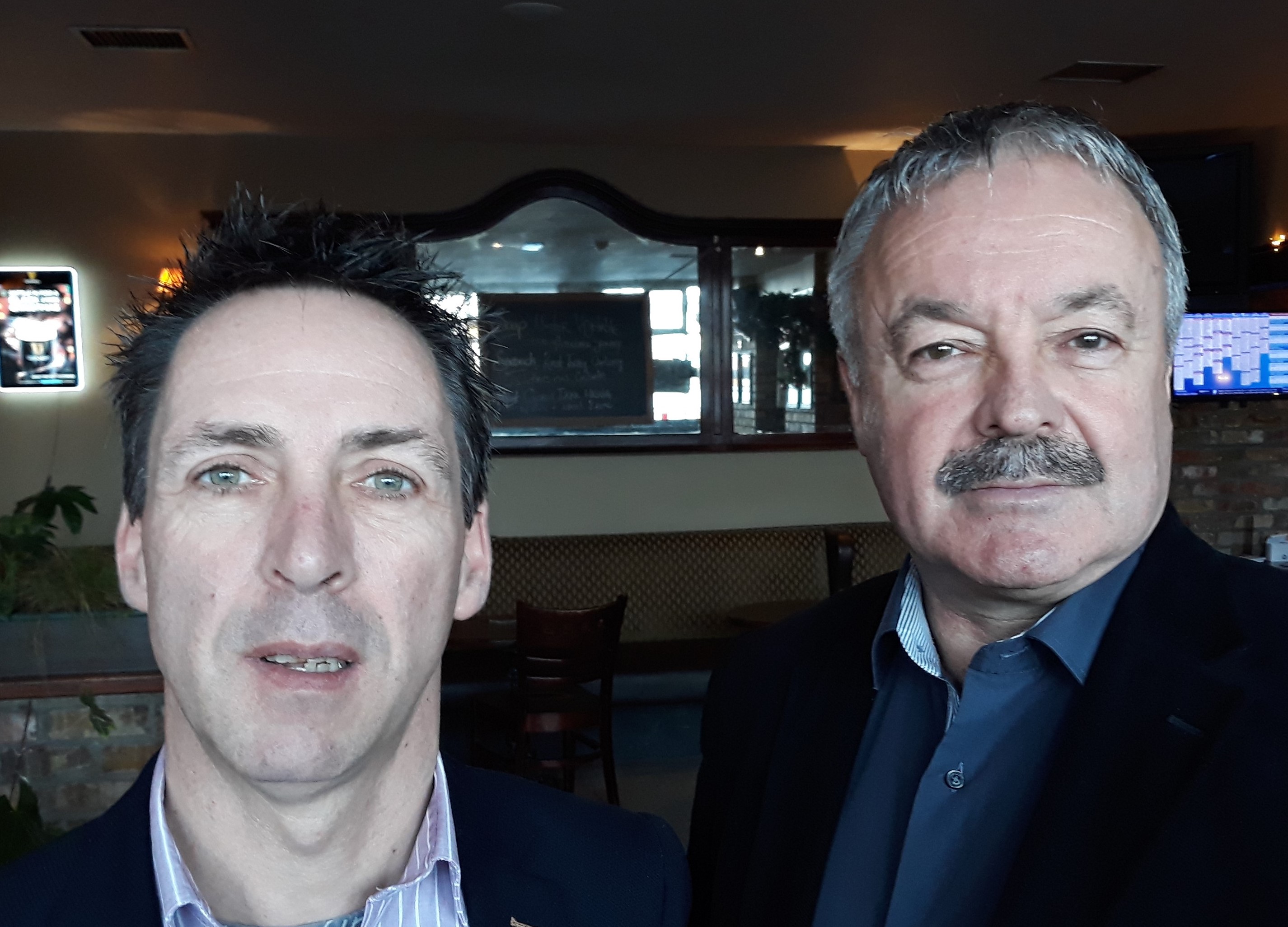 Peter Turley and Marc Thornton pictured at the launch of Grow Your Business 2018.