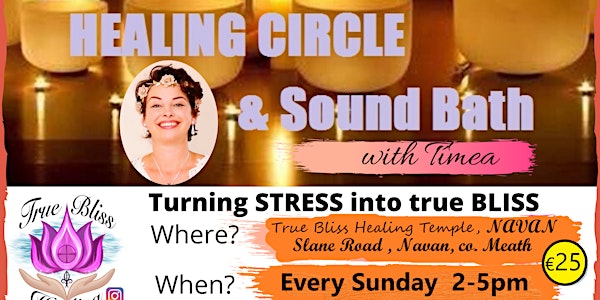 Multiple dates
Healing Circle & Sound Bath
Weekly Healing Circle with deeply relaxing, energizing, liberataing effect. Brings out your inner JOY, Peace at ease and Radiance! Join us
By Timea Maria -True Bliss Healing
Date and time
Sat, 21 Jan 2023 14:00 - Sun, 12 Mar 2023 17:00 GMT
Location
True Bliss Healing Tower Mount Donaghmore C15 R2E5 Navan Ireland
Refund Policy
Contact the organiser to request a refund.
About this event
We connect, move, play, meditate in a joyful, creative, fun way to get the energy moving, activate the chakras through Breathwork, Voice, Energy medicine , Meridian Tapping and Movement. Then the vibrational frequencies of channeled human voice, tibetian bowls , crystal bowls , chimes and drums will take you on a journey of deep relaxation , melt away any tension.Sound Bath heals us on a cellular level-- as the water in our cells picks up the vibration and puts the mind and body into a deep, relaxed state, , activating the body's self healing ability.Sound baths are incredibly helpful for people who have difficulty relaxing . As the sounds pour over you, you may drift off into a state of sleep or dreaming .
Bring a yoga mat, blanket ,cushion for your comfort.
Wear comfortable clothing and socks make sure that you're cosy and warm. Some people find that their body temperature drops while they are laying on the floor.
Some Benefits of Sound Healing:
• Affects all cells in your body, deeply relaxes.• Balances both hemispheres of the brain.• Cleanses negative energy and emotions.• Connecting with your higher self.• Helps to recover after illness, traumas and invasive medical treatments.• Improves sleep.• Increases vital energy flow, creativity, intuition and motivation.• Removes blockages and toxins.• Self-regeneration, Stress reduction• Soothes, purify and harmonize your emotions and feelings.• Stimulates endocrine glands and regulates hormonal functioning.• Strengthens immune system.
In each circle we combine multiple techniques of the following modalities:Breathing techniques, Movement Medicine
Mindfulness ,visualizations, affirmations , Chakra Activations, Energy healing ,EFT -Emotional Freedom Technique, Affirmations and the power of words
Joyful games and Self-Love practices
The art of healing touch - massage practices
Violet Flame healing
Come and feel renewed, refreshed and activated ! We will learn how to implement and incorporate those practices into our daily busy lives to make them a habit... are you up for a change for the best version of you? Let's connect and become part of the healing balm of this planet.
Connect with other like minded souls on a deep level, as we open our hearts , initiate meaningful conversations. This circle is like no other. Only 6 people to keep it intimate
PM or call Timea 087-7859321 for more info . If you would like to arrange a different date or time for Healing Massage, energy healing, feel free to get in touch with me.
On Saturdays we gather in Womens Healing Circle all-day retreats !
Facebook page link
Instagram page
About the facilitator:Timea Maria has a broad experience across artistic, holistic & fitness fields. As a certified Yoga, Fitness and Zumba instructor, Singer, Soul Dancer, Energy Medicine Practitioner and Massage therapist, her focus is on empowering others to live their truth, thrive rather than survive- thus accessing natural joy, healing and fulfillment of their greatest potential!
check For some voice channeling here :Youtube channel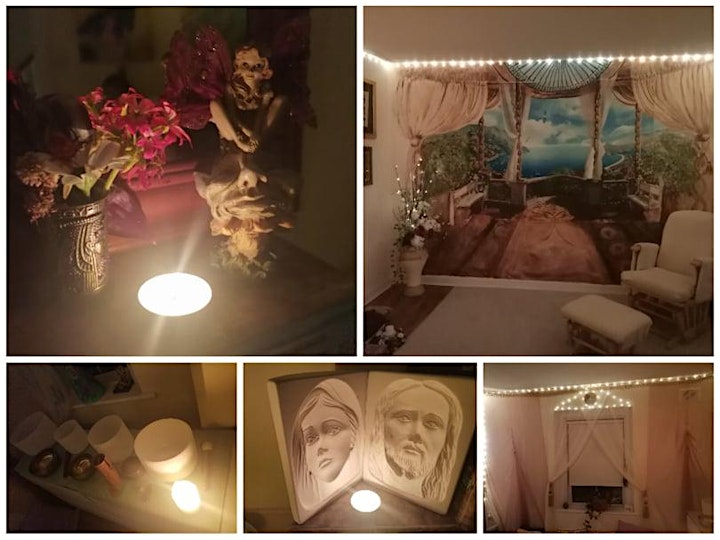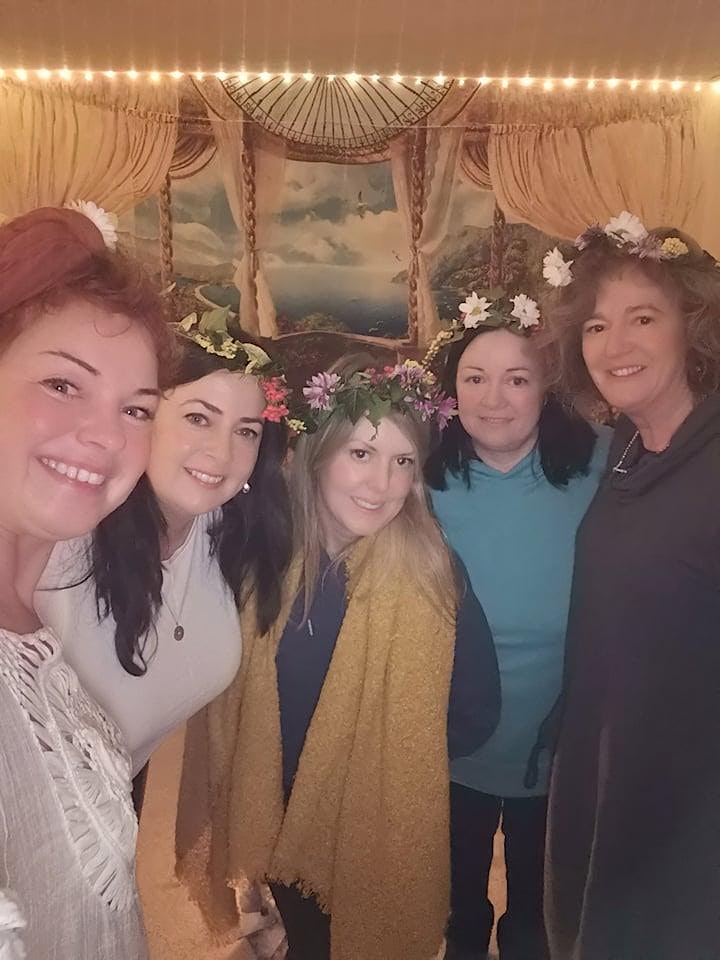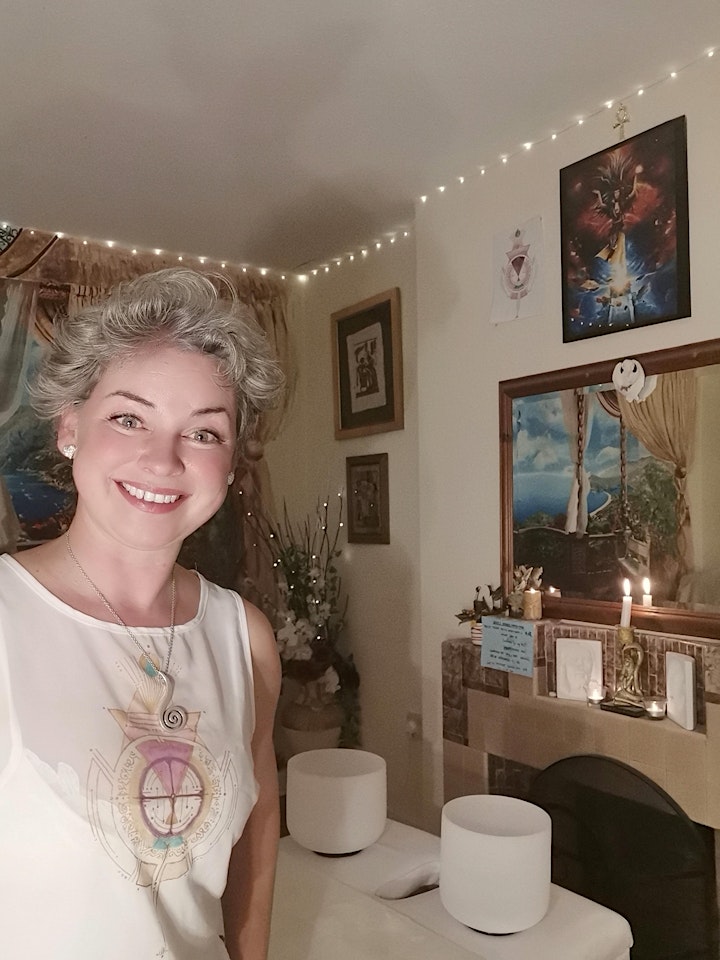 About the organiser
I'm a Starseed, a Medicine Woman with a mission to help others in their awakening process, raising consciousness ,connecting to their authentic self and others by holding a non-judgemental space of Unconditional Love,
Embodying the energy of Joy, Ease, Love and Freedom.
I channel the transformational energy of the Violet Flame and ascended Masters. I help people to release pain, shame, and guilt from past trauma in order to empower authentic, REAL LOVE from within.
With a wide background in Dance, Visual Art, Yoga,Tantra, Zumba, Massage & Energy therapy, QT Healing , Nutrition, Singing and Sound healing, FaceLift Yoga, Breathwork, Spiritual coaching and many more , I have combined it all in a fusion Embodiment Training to support and help with your individual needs. All therapy sessions, one-on-one or group healings are highly intuitive, channelled and guided by angelic support.
My passion as a Community Builder I am honored to facilitate Women's , Men's and Integrated Empowerment Circles, Heart Presence Question Games to create unity , peace and harmony in ourselves and in our relationships.
The True Bliss Healing Temple is based in Navan, Co. Meath, and welcomes you to experience the bliss of healing sessions in person...
Alternatively , feel free to ask for an online session or enquiring about hosting it at your your local venue is very welcome too!
I cant wait for us to connect!
Spiralling Waves of Love,
Timea Maria