Description
For the first event of 2019, we are delighted to bring this very special workshop with Finola Howard exclusively to Network Ireland members! Following the workshop we will hold the Network Waterford AGM to reflect on 2018 and elect the 2019 committee in!
Workshop details:
HELP THE MARKET CHOOSE YOU!
Learn that it's not enough to be heard... you need to get chosen...
This workshop is about Learning How to Get Chosen.
LEARN HOW TO TRANSFORM YOUR STORY INTO PAYING CUSTOMERS.
This "On Your Feet" and "In Your Shoes" Interactive Workshop with Finola Howard will Transform How you Think about your Marketing Process. In this Intensive One Day Workshop You Will Learn...
How to Choose the Right Customer for You!
You'll Choose Customers that Fit. You'll Build a Profile of How They Like to Buy, Where and When. You will Learn How to Target Customers that Fit.



How to Tell your Story so they can Hear You


You'll Uncover the Voice of your Brand so that it's Pitch Perfect and you'll build Layers of your Story into a Movie your customers will Want to Watch!



How to Build a Marriage not a Dating Cycle


There's a process to building a relationship and ultimately a Loyal Customer. You'll Build each Stage and Learn the Triggers that Lead to the Next. This is more than Customer Led Funnel Development. This is about building a Marketing Flywheel.
About Finola:
FINOLA HOWARD IS A BRAND BUILDER, MARKETING STRATEGIST,
SPEAKER AND ADVISOR TO BUSINESSES WHO WANT TO BUILD, GROW AND SCALE.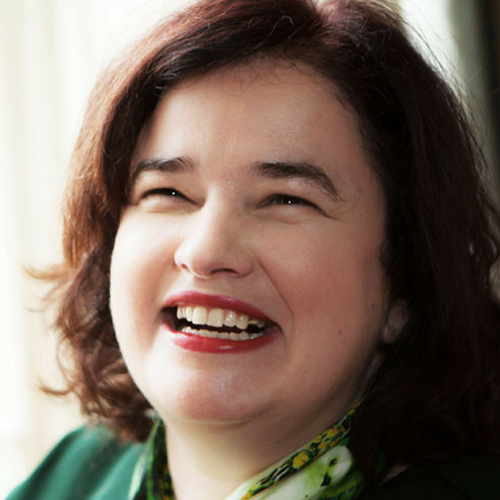 She is the Founder and Creator of How Great Marketing Works: A Companion Program & Community that helps businesses build a marketing process that works for them. It's the perfect complement of strategy and action that leads to results.
HER STYLE
She takes an Integrated Marketing Approach to how she works; blending the traditional with the non-traditional, the thinking with the doing, the offline with the digital and so on. She has a total social media following of over 78,000, She's been listed as one of Ireland's Top Women in Digital Marketing and her blog was one of the Top Ten Marketing Blogs in Ireland by Search Engine Journal.
HER WORK
On a day to day basis she's a Brand Builder, Marketing Strategist and Thinking Partner to Businesses that want to Scale. She works with clients in Ireland, the UK, USA and Australia and often further afield.
She's built brands that transform businesses and changed how they view their business at a very fundamental basis. She's created marketing processes that help companies grow at a rate faster than they originally envisioned for themselves.
She asks the tough questions so that real answers can be found.
Most of all, she believes that every business can achieve success… if they are open to it and are willing to do what it takes to get to where they want to go.
This event is kindly sponsored by the Waterford Local Enterprise Office