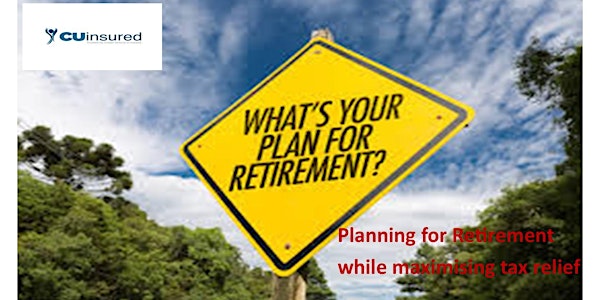 How Pensions Work - Online Seminar
If you are not sure what your income at retirement will be, this seminar is for you.
About this event
How Pensions Work Online Webinar on Monday, 18th May, 2020 at 11am to 12pm via Zoom online conferencing.
Zoom is very straightforward to use. Once you register here, we will email you a link to join the seminar (watch your junk mail just in case). You click on the link and watch the live seminar from the comfort of your home on your phone or laptop. You can join to ask questions and provide feedback during the seminar.
Damien Hannigan, QFA CUinsured Sales Director will speak on planning for retirement income and maximising tax reliefs.
Seminar Agenda:
How do I start a Pension? How much should I contribute?
Should I Stay, or Should I Go? - thinking about early retirement
How do I estimate my pension benefits?
Your entitlement to a State Pension - are you an A or D class PRSI payer?
How much tax relief do I get on my pension contributions?
How much tax will I pay on my pension income?